Mtn just added and reviewed their mtn xtraspecial tariff plan which brought reduction and some favorable and affordable data plan to its customers that is you can now get mtn 6GB for N2000 minimum and cheap data plan rate for mtn XtraSpecial users.
It's will be hard to found related affordable data plan as related to this data plan mtn 6GB for 2000 on another related ISP network which we can still see ways to airtel 5GB for a cheap rate but it's selective that is not everywhere airtel customers are eligible to get that low data rate from airtel.
But this recent data plan from mtn we are reviewing is quite cheap and affordable and will also be able to serve more people that make use of a lot of data on a daily basis.
Let's check some stuff out about this data plan and tariff plan.
How To Migrate To Mtn XtraSpecial Tariff Plan For Mtn 6GB
As we mentioned early you will need to migrate to mtn xtraspecial plan which will let you get the cheap data plan of mtn 6GB for N2000 and some other plans are attached to it.
Which entails getting mtn 3.7GB for N1500 and getting mtn 1.5GB for N750 which some others call rate are attached to this plan
That you will be able to make calls for as low as 15k/s on this same tariff plan mtn xtraspecial plan.
To migrate to this plan you will need to get your phone.
And dial the code *408# and follow the prompt message option for a successful migration to the plan.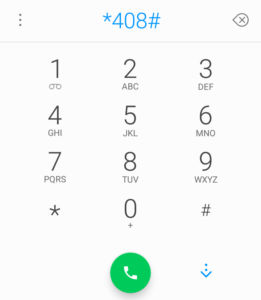 How To Activate Mtn 6GB For 2000 On Mtn Xtraspecial Plan
You will have to migrate to the plan first before you can activate the mtn 6GB.
dial the code *408# then select option 1 to migrate to the plan.
After you have migrated, subscribe to the plan now.
Dial the code again I mean the same code and select option 2 to subscribe to mtn 6GB For N2000.

And you can also select from other options that entail mtn 3.7GB for N1500 as we said earlier.
Other data plan which entails Mtn 1.5GB that can be gotten for N750 respectively just like Mtn pulse data plan menu bar.
The validation date of this Mtn xtraspecial data plan will be specified on each data plan when you try to subscribe to the plan and it's strictly available for people that have migrated to the tariff plan.
What did you think about this mtn plan?
Let us know in the comments section and our telegram channel is open for fast updates.