It was just discovered from one of the top site and view globalcom that a smartphone festival will be coming soon by glo as they always do which will bring up different kinds of offers and smartphone deals to their noble customers worldwide. Part of the offer involves a free data bundle for 6 months and others.
It was also stated that during the festival (Smartphone festival)  glo customers will be eligible to purchase different kinds of smartphones in their own test which range from tecno, infinix, itel and some other high noble phone like iPhone, Samsung etc. Any customers who purchase such products at that period will be offered a free data deal or data bundle for a good 6 months. 
The data was said to range from 500MB every month or 2GB per month which Globalcom announced doing the presentation in Lagos as of recently, which seems to be a great offer and what we will like to enjoy this offer too.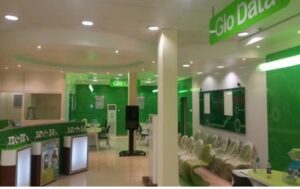 The main reason we brought this news to you is to know how and when the festival will take off so that you'll be part of people that will enjoy this data bundle offer deal from glo during the smartphone festival that used to be unveiled by globalcom. 
The company gloword also said that the offer is available for those who visit any glo shop outlet nationwide to purchase any of the listed smartphones doing the festival that will be eligible for the offer and get their own 500MB or 2GB for 6 months. 
Was also said that the offer does not have any activation process nor it will be automatic activation process which when the customer or you got the smartphone from any glo outlet then the offer will be activated automatically to the first sim insert on the line for good six months and the data plan or or data bundle can be check with the normal code used to check your data plan on your glo line. 
We normally use the following code to check our data plan on glo *127*0# or you dial *777# and select data plan, and find the option for checking data balance. 
That's all about that, will you like to get this offer?  Stay tune to glo smartphone festival and grab your own smartphone to be able to gain your own offer view globalcom.