Crewdle is a meeting app just like zoom and Google meet that allows you to host and join video meetings. The app also offers $1 for its affiliate programs. Read below to learn how to go about this.
This artist will tell you more about crewdle, most of what you need to know about it, how to operate what they do, and more of it you should get once you finish reading this artist.
About Crewdle $1 Referral Bonus
Crewdle is an online video meeting or conference hosting platform. It allows companies or individuals to host meetings with a group of people or a one on one meeting with a single person. The app can be well compared to the likes of zoom and Google meet but unlike these two platforms, Crewdle doesn't require you to download any app to use the service. They offer all their services on the web. The platform also offers added benefits for affiliate marketers to promote their platform. The affiliate program gives $1 per referral.
To participate in the referral program will require you to sign up for it and also fill out a form that will determine if you'll be approved. This article explains how to sign up for the Crewdle platform. An article to participate in the referral program will be posted in the next update.
Crewdle: features
Crewdle offers very similar features to zoom and Google meet. We have explored some of the features below.
Online video meeting
As the primary function of the platform. It allows users to create rooms for personal meetings or conferences. This social function can be well compared to zoom and Google meet.
Personal ID for meeting room
The platform allows users to create a unique personal ID to access their meeting rooms. This personal ID allows other users to easily reach you. Once you create your meeting room, a short link with your personal ID will be generated then you can share this link with others to reach you.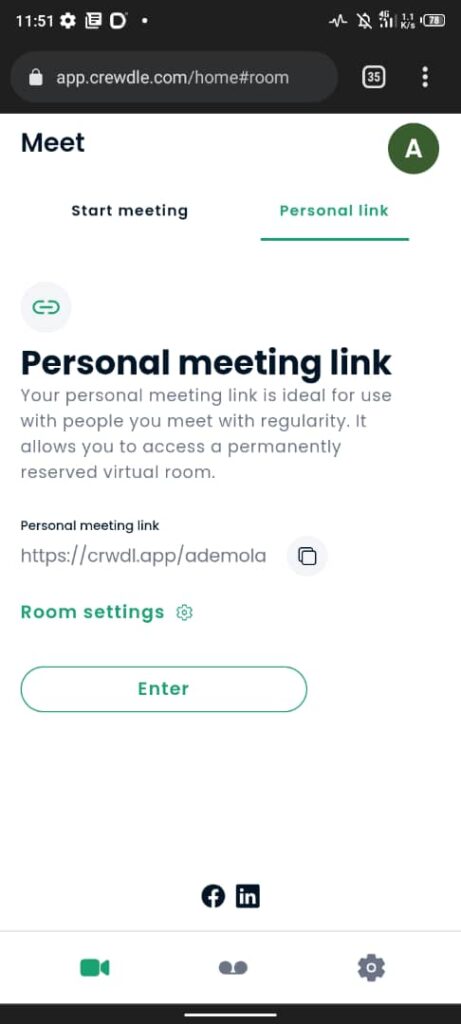 Record meetings
To keep your meetings for record purposes, the platform allows you to record your meetings. After each recorded meeting, Crewdle allows you to share recorded meetings with each participant. And the good part is, you won't have to save this recorded video and each participant can stream at a later time thereby saving your local storage space.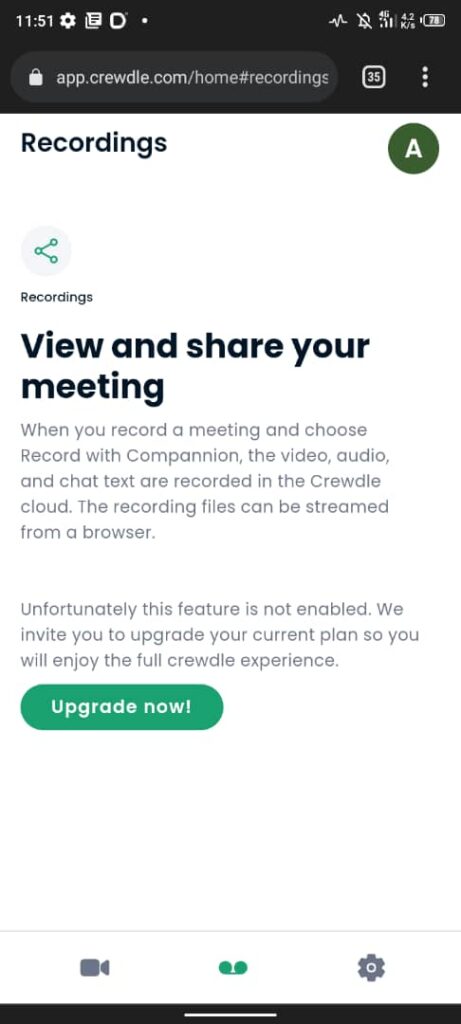 Just like on zoom and Google meet, Crewdle also allows you to share your screen during a meeting. Sharing of the screen allows you to display the content of your screen to the participant. This is useful while making presentations or making a tutorial.
Chat room
The participant can interact with each other using the chat feature. This feature can be accessed during a meeting and allows users to interact and share content with each other.
Watch party
The watch party feature is one amazing feature on the Crewdle platform. This feature allows you and other participants in a group to watch a show or series online. You all stream at the same time and can also interact with each other using the chat feature while streaming.
Remote control
The remote control feature allows you to hand over control to another participant in the meeting. This feature is useful when you are presenting alongside others. You can also choose to mute participants, add to the whitelist, or even kick participants out of the meeting with the remote control function.
Crewdle: how to sign up
To join the Crewdle platform or the affiliate program, the first thing you have to do is sign up on the Crewdle platform. Follow the steps below to sign up for Crewdle.
Click here to go to the Crewdle website.
Click on the sign up button.
Fill the form provided with your correct details (use your real details)
A verification mail will be sent to the email you provide. open your Gmail and click on the link to get verified.
Now login to the Crewdle platform and you're ready to host your first meeting.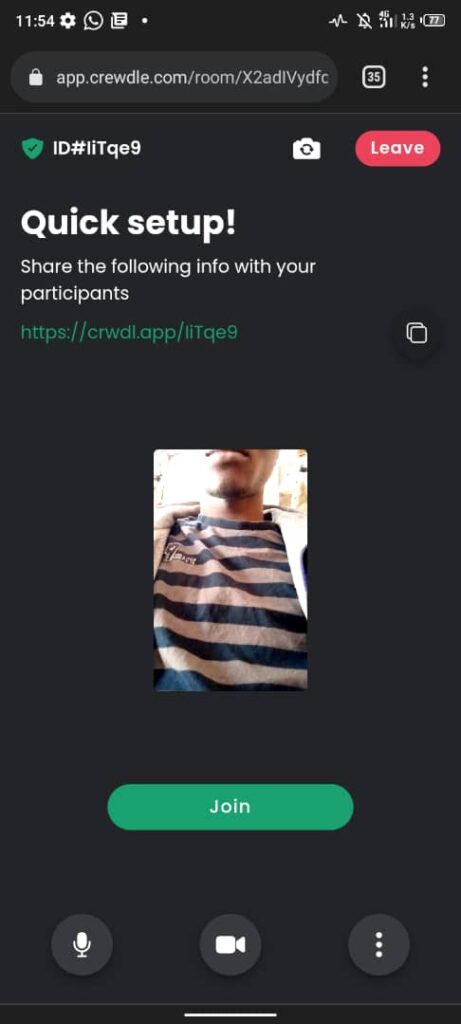 Crewdle: how to participate in the affiliate program
In our next post, we'll talk about how to participate in the affiliate program of Crewdle. Make sure to check it out. There's no point in digging around the platform as you can't join the affiliate program from the Crewdle platform.
Subscribe to our telegram channel to get more "make money online" articles. Click here to subscribe now!.