Recently, we published an article on how to earn free $1 on every sign-up on Crewdle. As we promised, this is the article on how to join the affiliate program on Crewdle. Follow all the steps and ensure you are signed up on Crewdle to get your referral link and earn free $1 per user.
Crewdle: how to participate in the affiliate program and earn $1 per referral.
Crewdle is a social platform like zoom and Google meet. It allows companies and individuals to host video conferences and meetings online without the need to download any application. You can host a one on one meeting or a group meeting on the platform with your team. The platform is still in its early stage. So they like to have their platform reach as many people across the world as possible. Currently, the affiliate program of Crewdle is offering affiliate partners $1 per referral. In this article, we will explain how to apply for the affiliate program and also get approved to earn your free $1 per referral. You can't apply for the affiliate program on the Crewdle platform, you have to sign up separately on their partner website that'll generate your referral link, give you detailed statistics, and also pay your referral earnings. Read below to learn how to sign up for the referral program on the website.
Crewdle: steps to participate in the affiliate program.
To participate in the affiliate program make sure that you have signed up for the platform. Click here to read our article on how to sign up. After signing up, follow the below steps to participate in the affiliate program.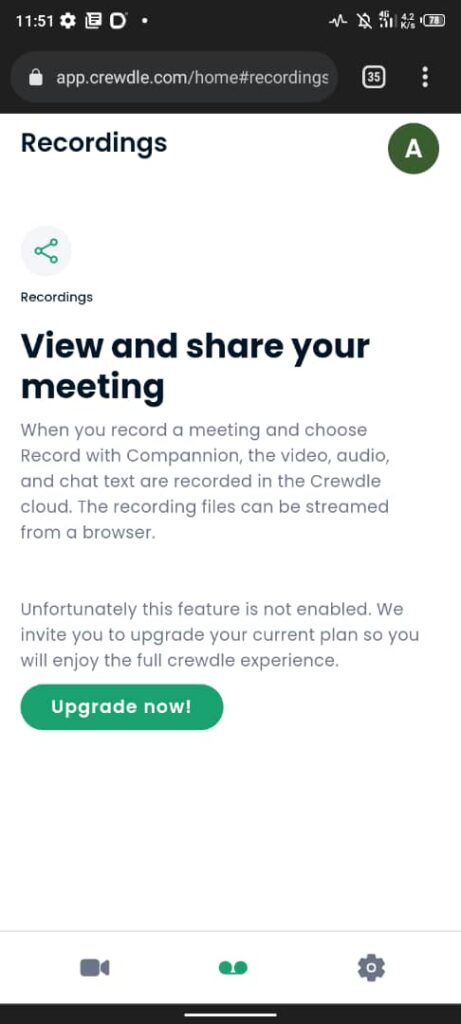 Registration template
"Name"- Fill out your real name as used to open the Crewdle platform.
"Email"- Fill in the email address you used to open your Crewdle account.
"How many people are part of your audience?"- Fill in from 50 above.
"where do you plan to share your link"- you can fill in; Blog, forum, contact list, Facebook page or any other social platform here. You can also paste your Facebook profile page link here.
"why do you want to join this program?"- you can fill in 'to expand my knowledge and promote the platform to more people.
"what industry do you currently work with?"- you can fill in 'entertainment', 'educational' or other agencies.
"What type of partnership are you looking for?"- you can fill in 'affiliate partnership' here.
After filling out the application form, you can now tap on the "Next" button and proceed to the next step.
How to check Referral earnings and withdraw.
How do I get my referral link?
To get your referral link:
Subscribe to our telegram channel to get more "how to make money online tips". Also get updates even before we publish them on our channel. Click here to subscribe now?.