On the 4th of May, 2007, the Spider Man 3, a profound action game was released. The video game is largely based on the Spider Man 3 movie and was released on several platforms that include Game Boy Advance, Xbox 360, Microsoft Windows, Nintendo DS, Wii, PlayStation 2 and PlayStation 3.
As you know that the movie, Spider Man 3 is the source of inspiration for the video game so, the plot of the Spider Man 3 game expands more on the movie by additional characters from the Marvel Universe and the Spider Man comic books.
The Spider Man 3 PPSSPP Android version is unarguably one of the most intriguing mobile android video games that rock the gaming world. It is an avenue for people who can't afford to get a PC to also have a high quality experience in gaming.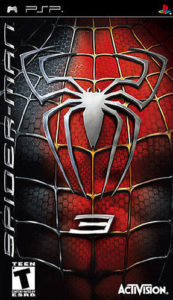 In this article, I'll show you a step-by-step procedure of how to download and install the Android Spider Man 3 on your mobile phone. Let's go!
Requirements
1. PPSSPP EMULATOR.
2. ZArchiver PRO.
3. Spider Man 3 ISO file.
How to Download and Install the Android Spider Man 3
1. The first thing is to download and install the PPSSPP Emulator. You can download it from here via Playstore and install after download.
2. Next thing to do is to download the ZArchiver PRO from this Link and install it on your phone. This will be used to extract the game file after download.
3. Download the Android Spider Man 3 ISO file from this LINK.
4. Extract the gamefile from the ISO file using the ZArchiver PRO app.
5. Finally, open the PPSSPP Emulator app and locate the folder where you extracted the gamefile to.
Click on the gamefile to run it. ENJOY!
You can follow us on our Telegram Channel for more Android Video games and other tech related matters.