The number of users that make use of android is high but most people still find it difficult to operate in some cases where some procedures that can be used are hidden like some of the android hidden tricks that we are about to share with you now. We will talk about just four 4 hidden android tricks that you can operate or do on your android devices in a respective way. Read this article to the end to get everything done.
We love and you also love android smartphone devices which always provide us with the latest features that suit users' expectations but technology is going wide on a daily basis where you can see everything until you go for some intensive research through some search engine like Google or read some books. So it will be better if you also know about these hidden tricks that you can do on your android devices today follow up below.
2022 Four Android Hidden Tricks That Can Be Used On Your Android Devices 
1.Find My Phone Or Google Find My Phone
Most people make use of android phones but don't know what this app is capable of or some which are even pre-installed on their android devices, with find my phone on your phone you can tell Google to use it to play sound from another phone which is part of our hidden tricks today.
It's an android trick because an average android user does not know how to go about it or does not notice the Google find my phone app can be used to do this. You can use another phone to play sounds to your device.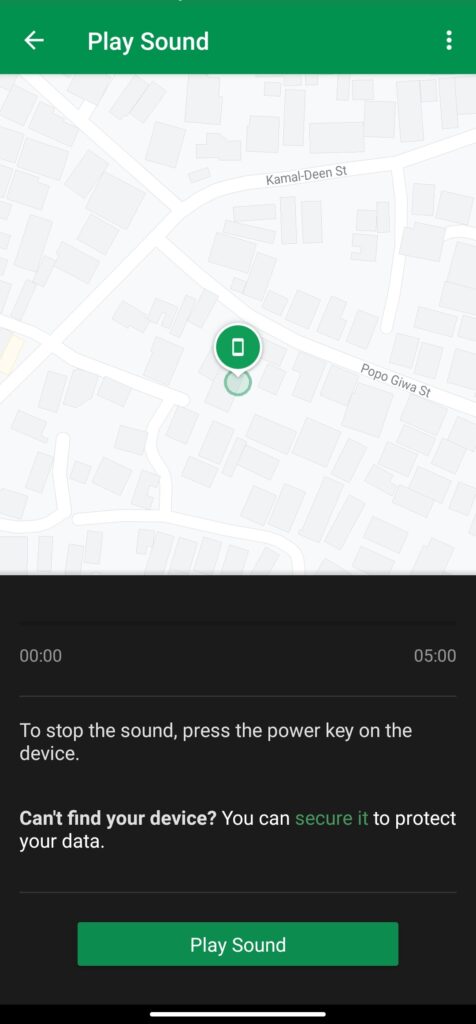 Just by heading to the app on your phone, make sure you have installed and login your email to your phone through the app and also log-in to the browser on Find My Device through another phone.
Find the play sound option and you will see a magic trick that can be used to detect a thief in your area: an android hidden trick that you don't know about. Let's move to the next one.
2. Mouse Being Used To Operate Your Android Phone
You as an android user don't know you can use a mouse to also control your android phone just as you use it to control your computer or Pc. Lol. It's an android hidden trick or not let's know in the comments section.
All you need is an OTG cable that will connect USB to your device or USB port size with your android devices and input the cable of your mouse to your OTG Cable and connect to your phone, then you should see the magic which will display mouse cursor on your android device.
And you can use it to operate your android phones that range from. Marshmallow version respectively, that's another android hidden trick for you we move to the next one.
3.Automatically Unlocking Of Android Phone Hidden Trick
There is an android feature which is called smart lock that you can use to unlock your phone automatically.
Like a phone should unlock whenever you change your location either at home or office and also when you connect to some wireless devices.
Just as whenever you connect to your car Bluetooth device or connect to your PC you can set your phone to auto-unlock. That's another android hidden trick that most people don't talk about.
You can find the option on your phone settings under security and last option lock screen settings then you can set up your android phone auto-unlock from there.
Now let's move to the last but not the list.
4. Second Space Or Guest Mode Android Hidden Tricks
Most people don't know about android phone guest mode or second space which you can use on your android phone and it's said to be an android hidden trick.
For example, you have your main android phone and you don't like sharing some information, or let's see some stuff like images and video plus some files then you can switch them to switch your secret file to the second space or guest mode.
Once you switch them to the guest mode they will only see what you want them to see only on your android device's guest mode without seeing your android main home.
This can be done on your android settings and use the guest mode button on your notification or option button tap to get things done which is another best-hidden android trick.
Hope you grab something new from our best 2022 four hidden android tricks? 
Let us know in the comments section and remember to share this article with your friends and also make sure to join our telegram channel for fast updates.