If you have been searching for the latest free browsing for South Africa then you should come and look at this mtn south Africa tweak which is also called free browsing for mtn free browsing that will allow you to browse at mtn 0.0k. 
When we say 0.0k simply mean you will browse at the rate of no airtime or data but the amount of data that you will use will be caps with the help of some VPN you will be able to browse with your Mtn RSA which is simple mtn south Africa free browsing latest one gets the requirements below. 
Requirements For Your Latest Mtn South Africa Tweak
Get the Ec tunnel VPN installed on your device 
Use the link here to locate the VPN on your Google play store. 
Before you download the VPN also note that the data cap is 100MB.
You should know more about the MTN South Africa tweak 100MB daily data caps once you read the article to the end.
How To Activate The Latest Mtn South Africa Free Browsing Tweak 0.0k
Once you download the VPN from the above link. 
Can be gotten straight from the play store. 
The vpn is called ec tunnel vpn ( download either pro or lite). 
Open the vpn after you download it and load the server and tweak it with an internet connection. 
After that is done select the USA server from the server setup on the VPN. 
And the tweak you should select is 🇿🇦SA|MTN 100MB/Day. 
Which tag has mtn South Africa tweaked 100MB daily? 
Next is to turn on your mtn RSA network and connect the VPN using the connect button. 
Wait for some second and it will connect. 
Then you can now roll up with the latest mtn south Africa free browsing.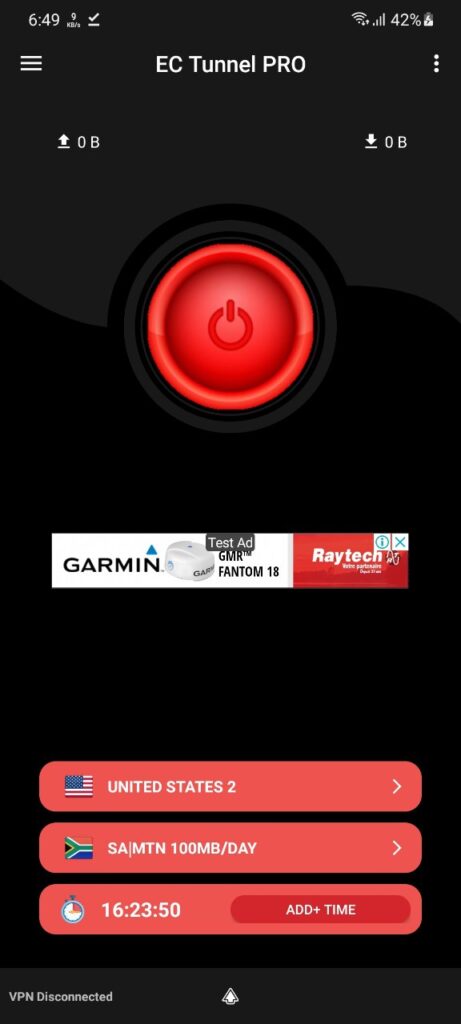 Note: The tweak is 100MB daily caps which once you finish or when you have reached the limit the free browsing will stop working. 
Hope you find this article helpful see you in our next post..