Hello are you there, you can earn $50 in less than 30 minutes it may sound impossible but I will show you how to make that much money in this article and since I will be giving you an absolutely free tool that will do all of the work for you make sure you read this article to the end to know how to make money online 2021 by creating logos with zero graphic designer skills. 
And stay with me until the end so you don't miss it now just before I show you everything if you like this type of content and you'd like to see more than support us by sharing our article with your friends using the social media share buttons and subscribe to any of our social media, Facebook, telegram, twitter and others, let's now jump straight into the tutorials.
How To Make Money Online 2021 Creating Logos
Now I can show you everything. The very first website I will be showing you today is one you might have heard about before it's called latium.org for those of you who have never heard about this site let me explain briefly what it is in essence.
it's a freelancing platform that is very similar to the likes of Fiverr people perhour freelancer and many many others and most importantly for some of you this does work worldwide in any case what you need to do when you first come to the websites.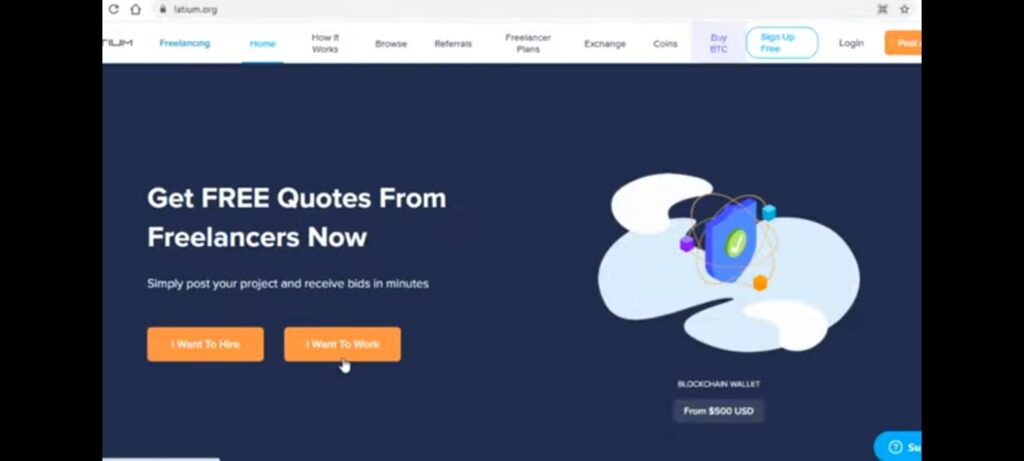 click on I want to work right there since obviously we are here to make money and are not going to be hiring anyone whatsoever so you won't be investing a diamond to this all.
Creating Account On Latium
from there what you have to do is enter in your email address and when done click on I'm not a robot and then on sign up one done they will send you an email to the email address you entered.
and as such you will want to come over to your Gmail account and find a message from latium and click on it in order to confirm that the email address you entered actually belongs to you and only after confirming your email will you enter in all of your other information such as:
your first and last name, password, your username, and so on and you will want to log in to your brand new account from there,
Finding of Logos Offer On Latium
once done that is how everything will look now in order to find work what you need to do is hover your mouse over browse right up on your dashboard and then select browse project this will show you a bunch of people who are offering money for a variety of different services. make money online by creating logos with zero graphic designer skills.
the categories of which you can see on the left hand side you have surveys, graphics and design, social and digital marketing, websites and software, usability testing, registrations translation and so on and so forth.
We will be focusing on one particular category which is none other than graphics and design and so you will now want to select that now I know that some of you will be thinking how can I make money designing if I don't have any skills.
well as I said in the intro I will show you a site that will literally do all the hard work for you so even if you have no design skills even if you've never designed anything in your life you will be able to get paid through this strategy.
make money online by creating logos with zero graphic designer skills and here's the best part graphics and design pay off big time you can easily find jobs on there that will pay you up to hundreds of dollars now what we're looking for in particular is logo design and when you come across an offer relating to logo design like.
you will want to place a bid on it and I will repeat this over and over again for several offers guys the fact that you have to compete for these offers is a bit of a downside.
Others Sites To Get Paid For Creating Logos
I have another platform to show you where you can also get paid by designing various logos that would be perhaps even better than latty am here to that platform is called designcrowd.com.
this is a site that you might have heard about before but either way it's far different from latium this is not a freelancing platform whatsoever on this site various companies from all over the globe comes to an higher different designers for various jobs.
apart from logo design you also have web design banner, ad design, flyer design, and so on which you can use to make money online too. in any case what you need to do when you come on here is just create an account by clicking on register right there on the page.
then you will enter in your basic info and when done click on I'm a designer below to create your account once finished you will now obviously want to find work and to do.
that you will need to hover your mouse over jobs right on the page and then click on logo design and just like with latium this will show you people who are willing to literally pay you hundreds of dollars for a logo design.
A person I found is offering $150 so this has the potential to make you a lot of money if you can see and that's not even the best part you will see up there that there are over 200 jobs as of right now 200 potential customers and just think about it 10 people paying you means you've already made $1000.
just like that and thanks to the tool I will show you, you will easily be able to make such money in no time Speaking of.
Site To Create Logos From With Zero Graphic Designer Skills
let me reveal to you the site that will do all of this work for you deciding question is called freelogodesign.org this will literally design your logos for absolutely free as the name suggests.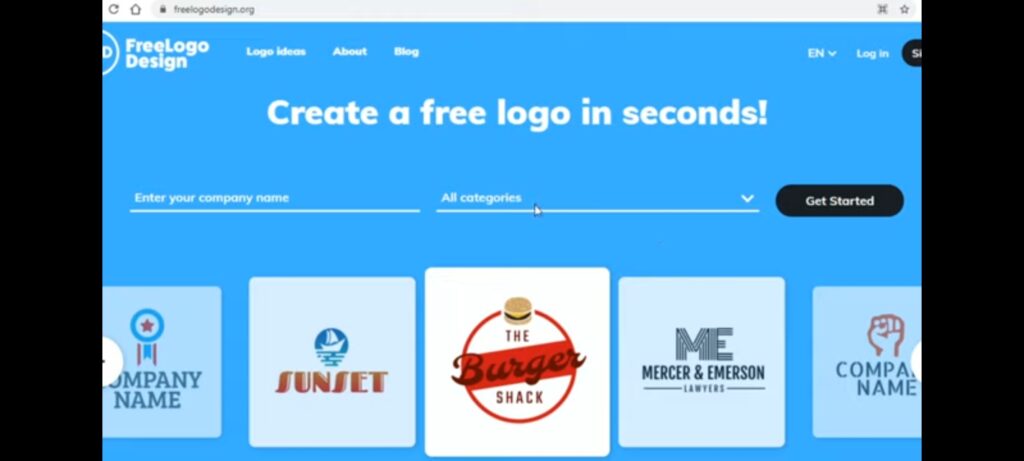 an in varying categories too you have abstract, agriculture, animals, and pets, architecture, automotiveand vehicle business, children cleaning which you can create logos from and make yourself money online easy ways to make money online.
there are literally too many categories to read them out the point is there you can get a logo done for you no matter what your customer is asking for thanks to all of these categories.
what you need to do when you find a job either on latium or designcrowd is to ask your customer what the name of their company is if they have given you one when they do just enter the name in here select the category in question and then click on get started.
let's say for example that I'm designing a logo for this person here the logo is as you can see for a healthcare company and So what I did was choose a medical category and just check out how many logos there are to choose fro.
they all look absolutely amazing as well and most importantly for us we get these for free without even having to create an account on this website now which logo of these you pick depends on what the customer is asking of you and what they're looking for in particular.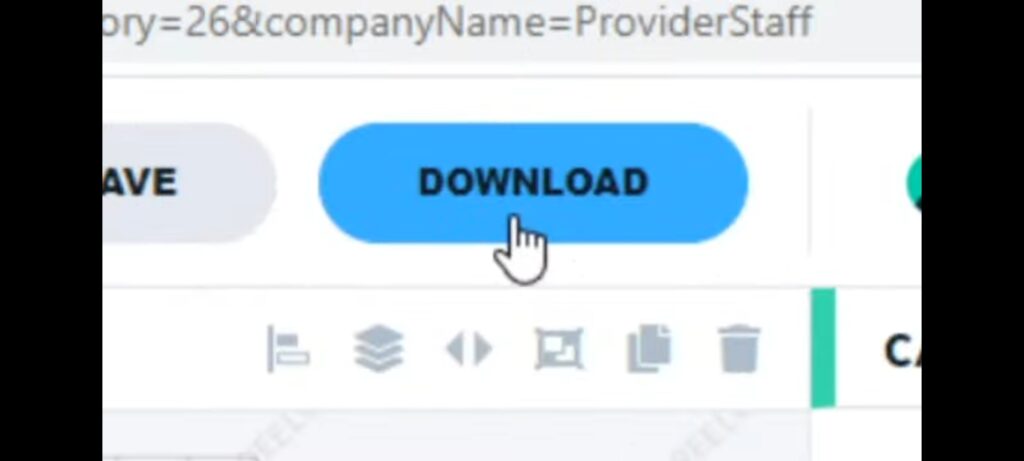 but in any case when you find a logo that suitable all you have to do is click on choose and when you do you will be brought over to the designer which is arguably the best part.
About Freelogodesign
About this website you can actually customize the logo as well on the left hand side you can see that you can add text add icons shapes and logos on the right hand side. you can click there to change the background color and just below that you can see that you can change the size of all the objects instead logo.
In Summary
Anyways when you're done with your logo and you're satisfied just click on download right up there to download it to your PC and send it to your customer I would recommend that you guys use both Latium and designcrowd in order to find work since that way you'll be reaching more people just rinse and repeat to make money online creating logos with zero skills.
from there find a customer on one of the two platforms come over to free logo design get it done for you and then sell it to them to make hundreds of dollars without investing any whatsoever and without having any design skills at all anyways this is.
Hope this article sever you what you want?
Let's us know in the comments section.