The lock down seem to increase the number of people that want to make money online, that makes us go deeper with intensive research to look for online money making platforms like V by VFD, V is an online digital bank which we've found a way to earn free of charge from the platform. 
We don't have two ways to make money from this platform but through their referral program which if you invite up-to 25 peoples to the platform with full registration and activation of account you will be rewarded with 30,000 as they said and to our own review. 
What Is V By VFD? 
As said earlier V is a platform sponsor and managed by VFD is an online digital bank platform related to Alat which is sponsored and managed by Wema Bank, you can only join the digital bank through a mobile app available for all mobile devices ( Android And IOS).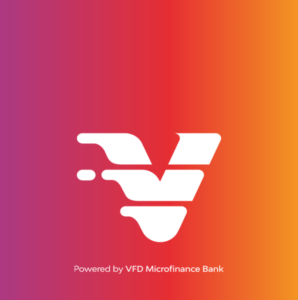 You can only gain access to the V platform through  the V app by VFD without much talk let switch to how we can earn from the platform through their referral program let go. 
How To Register On V By VFD
Firstly Download V app from play store or Get Direct download link from here.

Open the app and make sure your data connection is turned on.


You will be provided with a page first to the input your. 




Username and Password 

That's for registered users that or people that have the account before if you do not have the account kindly click on create an account if you are new member or if you don't have the account before. 

Now input  your phone number, Referral Code ( Here is your Referral Code : ECCYE  ) and lastly your date of births.

After clicking continue, the next page will be for the processing of registration.

You can make use of your BVN to Register On The V app or your existing bank account from a third-party account as shown below.

For us we go for the option of BVN we input our BVN and proceed with the registration.

Don't bother yourself too much when you provide your  personal details like BVN to the platform for it 100% safe guard by the platform V by Vfd. 

A code will be sent to your phone number which you use to register your BVN or Bank Input the code and proceed.

We move to the next page of talking selfie or upload image to the V App for passport and write your signature in the space provided for it create your password.

You can skip the verification option if you are asked to, then you have successfully opened the V by VFD account.

The next step is to get your own referral code and refer your friend for it the main reason and way's which will make us earn from the platform,  pls I also endeavor you to make use of my refer code ECCYE when you are registering let's help each other by doing that pls. 
How To Get Your Referral Code From V By VFD
On the app main menu bar after you have gained access to your account.

Click on more options on the app at your account dashboard.

Keep scrolling until you find the option button for Referral as shown below.

Click on it and you will find your referral code to share with anybody you want to refer to the program.

Input your phone number to get your referral link and code you will get a message as shown below:

'"Hey there! you have been referred by ISMAIL with a referral Code: ECCYE. Download the VBank mobile app here http://onelink.to/8da7tp'"
Now will see how you can withdraw your fund from your account once you reach your earning or once you have successfully referred 25 people as stated.
Note: You as a referral and the person you are referring must deposit atleast  2k that N2000 on theirs and yours account before your referral will turns to be active, dont panic of loosing your money you will surely be able to withdraw your money when your referral count and you got paid.
How To View My Referrals And Earnings On V By Vfd
You can't view your referral earnings on the V app as said earlier you need to open an agent account to view your earnings from the people's you referral to the platform, don't get yourself confused it's still same account you just have to open your agent account with you account number and you will be able to view people you have referral and how your earning are moving including people's that are active. 
How Can I Open An Agent Account On V By Vfd
Click here to go straight to the signup page.
Before you do that go to your V app and copy your account number.

After that paste the account number in the space provided on the agent account opening page. 

Click on continue and email will be sent to the mail use to register the v account.

The mail contains a link to create a password. 

Visit the link and create your password. 

Now you will be asked to submit an agent email address. 

You can still make use of the email you used before. 
Input the mail and sign-in then you will be provided with the number of people you have referred your referral that are active and so on. 
I hope to provide you guys with all the answers you need? 
How To Withdraw Money From V By VFD
Login to your account from the V app.

Switch to the payment option and scroll down.

Select  preferred option and input your bank account number that you wish to transfer the fund to.

Wait for some minutes and your money will be transferred to the account details you provide on the platform.

Related Queries
v by vfd app
v by vfd apk
download v by vfd
v by vfd app download
vfd bank app
v bank app
vfd microfinance bank app
vfd group
how to make money online for beginners
how to make money online for free
how to make money online in nigeria
make money online with google
make money online paypal
how to make money online without paying anything
legitimate ways to make money online
ways for females to make money online
Hope you were able to reach the earning threshold and withdraw your fund? 
Let gather and make the money together don't dull yourself for the kind of offer that is a limited offer so pick this opportunity and stand a chance to earn N30,000 likely weekly. 
Join our telegram channel for a fast update on our post as it was published.