If you are families with survey platform then this platform should not be new to you for you will know and get to know how you can earn or make money online view platform like ignite survey using either there websites or app but this platform make use of app called ignite app that can be found on platform unlike other survey platform like mobiworkx survey.
Ignite survey is just a survey platform unlike voice of Africa survey if you know about it before that provide survey for Nigeria and make them earn money by doing such this new platform we are referring to you is related too but it's might not be something new to some people we just pick to make an article on it to inform some people.. 
What Is Ignite Survey? 
Ignite survey it's a platform that provides it's users survey known as to answer questions and get paid using their app ignite app to provide the surveys mostly for Nigerians. In simple ignite provide survey and survey implies to answer questions and get paid.. 
Follow the steps below to join the survey and start money which is implied to point to the survey app. 
How To Join Ignite Survey 
To join the survey you will need to download the ignite app which you can get from here. 

Some of your info will be requested, which entails your full names and some other related info. 

You will need a valid email and phone number that you will use to very your account. 

Referral code if possible use this IG2186 as your referral or invite code. 
How To Register Ignite Survey 
Once you download the app from the play store. Open it. 

Go ahead and click on register instead of log-in. 

Provide the info they request for to register which the first steps entails your email, password, and referral code. 

Your referral code is IG2186 go ahead and provide it. 

Then very your account view the mail sent to your and final page. 

To fill in some form before you can gain access to the survey app. 

Once you finish the registration you will have to log-in through the app and start taking your survey. 
Some surveys you take earn you 10 to 50 points which can later be redeemed for airtime or cash respectively. 
How To Withdraw From Ignite Survey 
You will have to get some points on the ignite app or survey before you can go ahead to withdraw which you can earn from talking surveys or invite your friends with your invitation code and earn points. 
Each survey you take can earn you upto 50 points and once you accumulate any point it can be redeemed to cash and 1000 points can be redeemed to airtime respectively. 
To redeem or withdraw your point to cash or airtime you have to open the app.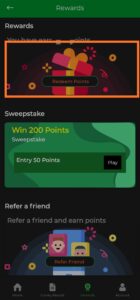 And slide to the rewards section and click on the button redeem point.
Which you will be asked either in airtime withdraw or mobile money.
Mobile money simply misses cash which you can get when you earn upto 1000 points from the ignite app. Respectively.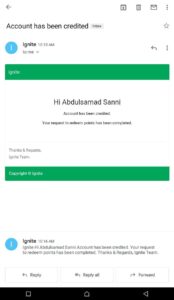 How To Get Your Referral Code On Ignite App
We made mention of you getting a reward for referral right so it will be better to get your referral code and use it to referral your friends and get reward. 
Which any person you referral to the platform earns you 10 points.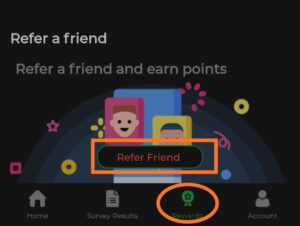 Open the app and click on the reward section to locate your ignite referral code. 
Then click on the button refer friends which you will be asked to share your code with your friends on social media listed on your phone. 
Share with any of your friend on any social media and get to know your referral code which is in this form IG2186
What are your thoughts about this survey app? 
Let us know and stay tuned for more related posts in future.