Hey, dere I hope you are all what digital marketing agency is all about if you don't you will know now for we are about to discuss about the Top 6 Best Digital Agency in Lagos, Nigeria.
or top 6 best digital marketing agency in Nigeria that is present and currently working well within some specific city like Lagos and more.
As you all know we bring and make some review on best out of the best now our review goes on, on best digital marketing agency in Nigeria that are still functioning till date 2023 we personally make this article to help people out and get to know or to get what they need which is the best platform to promote their products on and get a good result which the help of digital marketing. 
What is Digital Marketing? Alitech definition 2023
To our own understanding and layman language, we define digital marketing as a form or a place where you can advertise and not just advertising but the setting of your products with the help of the internet.
When we said the help of the internet is by using any form of tools or equipment to promote your products or advertise your products using some internet tools like a webpage built-up to promote some products using a form or sending an email, create related guest posts for such products and more.
Digital marketing in simple words is just a market but a market that is digital just by making use of the internet as simple as that.
But we lift up this article from the word digital marketing agency which is something we should look into not to cause confusion.
What is a digital marketing agency? Defined By Alitech
In simple words and the straightforward way, a digital marketing agency is just a place where you can get your work to be done for you such as placing an advert and promoting your products to increase says it's just a marketplace. As the name implies agencies are the people that get to perform the digital marketing work for you using their experience in the internet Marketplace and using tools that they are capable of using to get you what you want.
So now we are about to explain and tell you about the top 6 best digital agencies we have in Nigeria or the best digital marketing agency in Lagos, Nigeria let's dive into it.
Top 6 Best Digital Marketing Agency In Nigeria
When we say best we mean they are best in doing what they are doing which we will and we have select just six out of the agency that performs the digital marketing work in Nigeria which seems to be the best out of all.
1. Anakle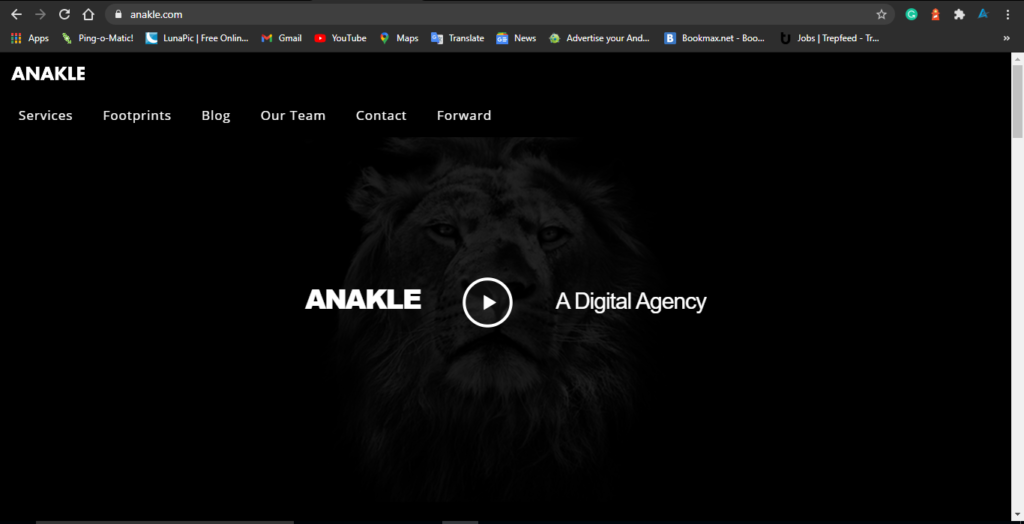 Anakle is also a digital agency that builds experience for their online and offline customers which their tech teamwork on mostly and their terms entails:
Building strategy and also Come up with some best campaigns for their customers or clients they also involve in application development and branding that operate across Africa.
Which is some part of the things that a best digital marketing agency should partake on. They work as a team to deliver the best to their client in Nigeria and across Africa.
They have the following address on their page which seems to be located In Lagos, Nigeria ( address: ford center plot 2 block 95 providence street lekki phase 1) that can be found on their official page.
2. Ckdigital
Ckdigital is a digital marketing agency in Nigeria that is said to be serving their clients within Nigeria and the whole of Africa as was stated they prove to have 8 years of experience in what they do which is digital marketing.
And was also stated that they also provide services to customers which are outside Africa which has built their reputation to some extent with some trust from other customers.
Their services include building a website for its customers, digital marketing works, branding of the business, and training services which all comprise what a best digital marketing agency should contain.
3. Dodo
Dodo dot ng that's in the form of a web address. It's a digital agency whose services include
design research, UX/UI design, design strategy, web development, and branding which is one of the best digital agency in Nigeria.
Their main aim is to help you design and get a great view out of innovation for your Brand
and serve their client well using their skills and experience which they have in work.
They believe digital interaction is the most powerful form of engagement that is used to
provide services to their customers which companies do not need just only leverage.
You can visit there official web and get to know about about dodo digital agency in Nigeria.
4. HyfiG
It's also a digital agency which does their digital marketing work to please its customers and
it's one of the best digital marketing agency in Nigeria whose aim is to help businesses to thrive.
Hyfig is a group of digital marketers who work as a team in friendly, passionate, and creative
ways to give their customers the best out of digital marketing and get them what they want.
This digital agency company is also located in Lagos Nigeria with the following address:
level 5 suite 1 dominion plaza lekki Lagos, which has been specified by our review
that they are one of the best.
They have a contact or communication form on their official page through phone call
or sending of emails and prove to be loyal to their customers when doing their work.
Process which they use in working entails: planning, researching, understanding, solving, committing, testing and understanding. Which is one of the best parts you should use to work with any digital marketing.
5. Rivasult
Rivasult is a digital marketing agency that thinks in a digital way lol that was said by them. It's a digital agency that works with creativity which makes them provide their customers with outstanding results.
In simple words, they help businesses to achieve their goals which turn visitors into customers
and help people who like to learn from them with some best knowledge their main goal is to
work in a digital way with the best and latest technologies.
They mainly use technology to solve people's problems and get them what they want using a creative mind.
Their main aim is to help companies get to the world of digital to make
people know about them using the work of technology or the internet.
Rivasult also provides digital services to people around Nigeria which they base in Lagos
with a registration number of 3110843 respectively they are one of the best digital marketing agencies.
6. Zizadigital
As the name implies it's a digital agency company located also in Nigeria. Lagos Nigeria provides digital marketing services to customers across Nigeria with a lot of working year experience.
Zizadigital works as a team with a team of well discipline personal which helps people to
grow their products or increase sales for their products using digital ways.
It's also a digital agency that leverages its member's unique skills which entail
advertising, publishing, software development, and more using their skills to serve their customers best.
They also claim that most of their members or team as up to 10year of working experience
in digital and traditional marketing ways. Which also have experts in different digital services areas.
Zizadigital dives into your business and helps you achieve your goals using their experience in work digital ways.

Some of their client brand logos are stated on their page which serve as proof of their work.
Conclusion
The article is provided or created to provide you with some insight about the top best digital agency in Nigeria. Which alitech or his team does not have anything to do with any of this digital marketing agency. So you can look around the top 6 best agency
we've provided above and fetched the one you like to work with so that you can get what you want.