Group contact extract. Hello guys, today we'll talk about an android app that let's you extract (steal😂) group contacts on WhatsApp.
WhatsApp is one of the top used social app out there, yes we know. Over the past few years, people have discovered WhatsApp is more than an app to chat and view status alone. It's a great way to reach out to people, you can easily gain people's trust on WhatsApp. This is what led to the brith of WhatsApp TVs. So today we'll explore one of the high demand apps every WhatsApp TV should have. Group contact extract.
Group contact extract
So what's this group contact extract sef?. It's simply an app to extract (or borrow😅) contacts info from any WhatsApp group you're on, shikena!.
Many WhatsApp TVs have some hard time adding to their contacts and as we all know people is what brings money, the less people you reach out to, the less sale you make. I know those top WhatsApp TVs might come for my head soon😂, the app I'm about to share here today is what they'll ask you to to pay 20k to get 👀. Make una clap for us na, we Don try.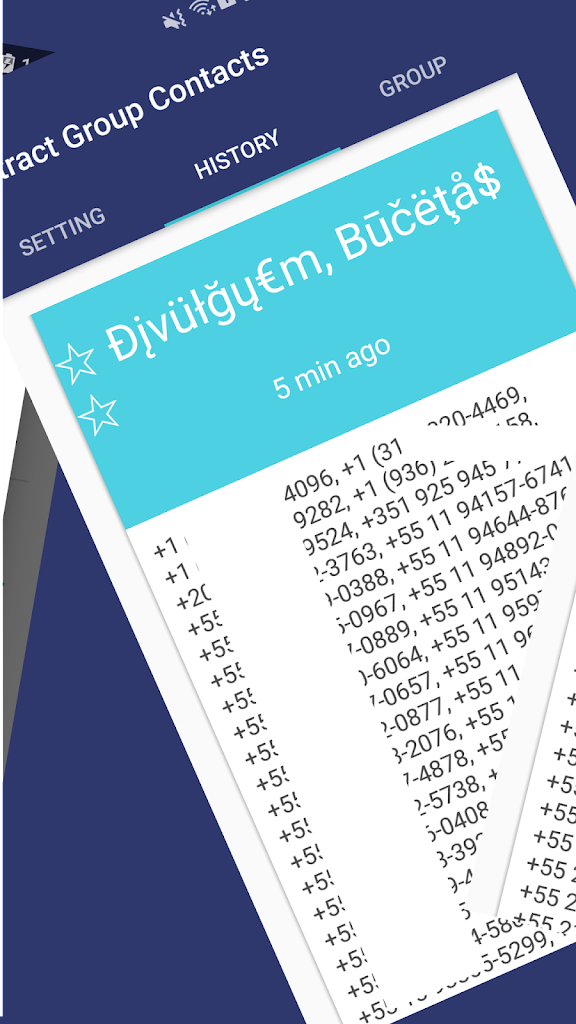 How to use group contact extract
The app uses accessibility permissions so you'll have to grant it that access first before it will work. To do that
Launch the app first first.
Then you see that switch that switch at the top right corner? OK, Toggle it on then Toggle it off back.
You'll be asked to grant the accessibility permissions, enable it and move on.
After that, launch your WhatsApp.
Oya enter the group you want to extract contacts from and watch the app performs it magic. Wait for it to show done at the bottom of your phone before moving on.
Now launch the contact extract app again and press 5.. Oh sorry click on the history tab, you'll see all the contacts on that group there. Cheers.
Next step is to save it using a method I'll disclose later, so stay glued so you won't miss it.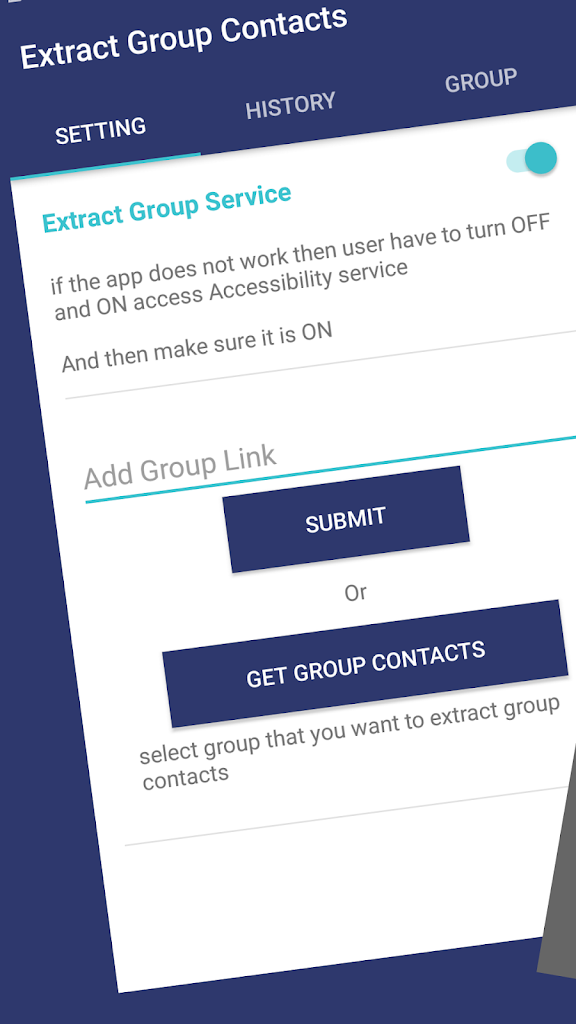 Download links
Get the app downloaded from the download page below. Don't forget to send us 10k first oo😂
Download group contact extract free below
Group contact extract v1.0
Additional information

App name 

Extract WhatsApp group contact

App size

2MB

App version

V1.0

Developer

LabalabiTeam

Supported device

Android v4.4, above

Package name 

conextract.groupextract.whatsapp.labalabi
 
 
Don't forget to subscribe to our telegram channel, we'll update you on the latest working cheat and free apps that'll make your life easier. Click here to subscribe now