The iPhone 13 is about to be released and rumors is already spreading about the storage unit that it's will be come on terabyte storage unit 1TB which will entails it's to take super high quality picture and video that will lead it to consume a lot of storage that lead to downtime which as been different kind of rumors that as been spreading about the latest apple phone that is about to be released.
It was also said which has been what has been rumored about that the iphone 13 normal model will feature a smaller notch and another pro series model that will come with the same iphone will be lower power display technology of 120Hz that was being referenced as of yesterday.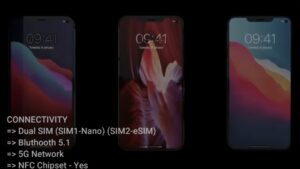 IPhone 13 1TB One Terabyte Storage Unit Rumor
The rumor spread about but it seems to be true about the 1TB storage unit due to previous versions of iphone devices that has been analyzed with there storage unit that the highest storage unit old iphones as provided like iPhone 12 is 512GB. 
That makes the rumor to keep spreading widely because it was stated that the latest iPhone that is about to be released will be able to support and enable more apps, images, videos and other files to be allowed on the phone if it's really come up with the stated storage unit 1TB. 
It's was also stated that several companies and platform as stated that the latest iPhone model iphone 13 will come with a 12Hz refresh rate which is said to be found on iPad phone model but not yet and any other iPhone product and the 1TB as also be available early on iPad pro tablet which is not something new that will come up to phone storage device. 
But it is something that iPhone users or lovers will experience on the latest iPhone model and pro version. 
Furthermore it was already stated that other phone devices like Samsung have already offered a phone with 1TB one terabyte storage device phone which has been invented two years ago that follow up with the Samsung Galaxy S10 and others.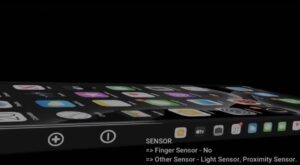 Now apple, iphone has now begun to consider increment on their phone storage devices. And its founders stated that the iPhone 13 phone line up will be of similar line up to that of iPhone 12 which came with different models in-line. 
It was also stated that the iPhone 13 will come up with a larger battery capacity and comparable with the iPhone 12 which will be of higher capacities than that of iPhone 12 will have a different long lasting period. 
Some other features were said to also come with the latest iPhone devices which they have not experienced before like the rear liDar scanner will still be limited to it's users and the face ID display will be thicker than before come up with some little upgrade. 
Which the phone is also said will be presented as a space saying device that makes them integrate the phone sim card to a best compatible way to make it's safe space for the iPhone device. 
That's just the rumor we got about the iPhone devices gotten from kuo and other related platforms that also stated that apple still not planning to release another or latest iPhone SE. 
Video