Whatsapp chat restores In regards to the banning of users using third-party WhatsApp messenger, gbwhatsapp users, and other third-party users grow fear as they are on the verge of losing whatsapp chats, media, and lots more.
  I noticed so many complaining on all our official social network platforms in regards to a solution on how to restore back previous chat from third-party.   Great News, Note that you can easily get back all chats from third-party restored back to official WhatsApp messenger…..   Normally to be able to restore pieces of information from WhatsApp.
There are two ways of doing that which are: Firstly By back-upping 🔙your data to Google drive with the help of your Email (Gmail account )
Secondly By Making use of the data files automatically backed up to your storage device.
We gonna be taking these steps one after the other gradually carefully so Let being with the way of restoring your data back with the help of your Gmail.  
How to back-up and restore my data back from third-party WhatsApp to official WhatsApp messenger
Precautions to Restore WhatsApp chat
Steps. 1.goto your third-party WhatsApp (E.g GB WhatsApp )settings. Note:not GB settings normal WhatsApp settings.
2.click on chat>>backup
3.Normally you might have install multiple gmail account to your android devices , so make selection on the one that you would like to make use of, or if you only one gmail account just make selection on it and wait for it to get verified/link with your account.
4.after that kindly follow the simple step and make back-up to your chats and media preferably and more.
5.After you might have finish with the process of back-up, just close your third-party WhatsApp.
6.Now go-to your real WhatsApp Then you make registration on.
Doing registration process after the registration might have been done in process your will be asked to check for back-up data, make selection on it and Restore your backed up file/data.
That all with the process of using email through Google drive.
So let go to the next way which is
How to Restore my chats from third-party WhatsApp to my official WhatsApp chat
with the help of data files automatically backed up to my storage device.
Precautions
Steps. 1.go-to your phone file manager (or explorer) locate GB WhatsApp folder make a click on it.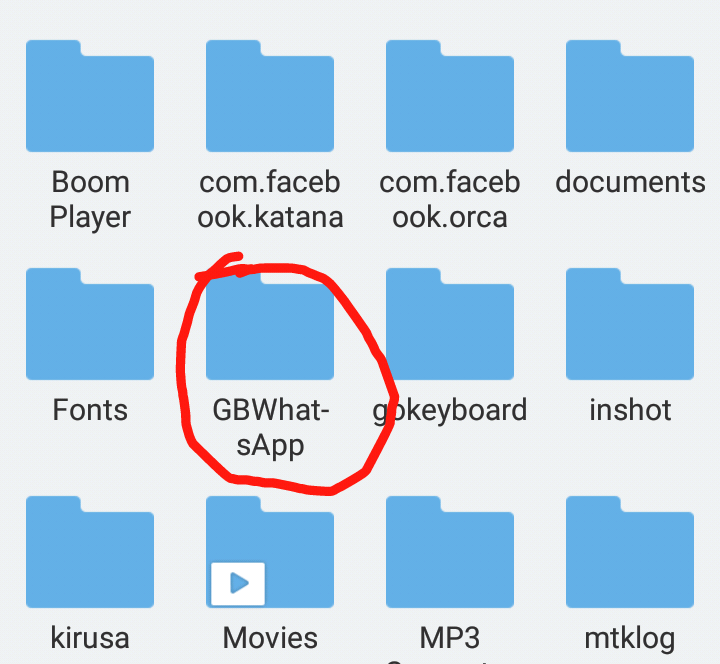 2.Then click on Database folder copy all file you find there.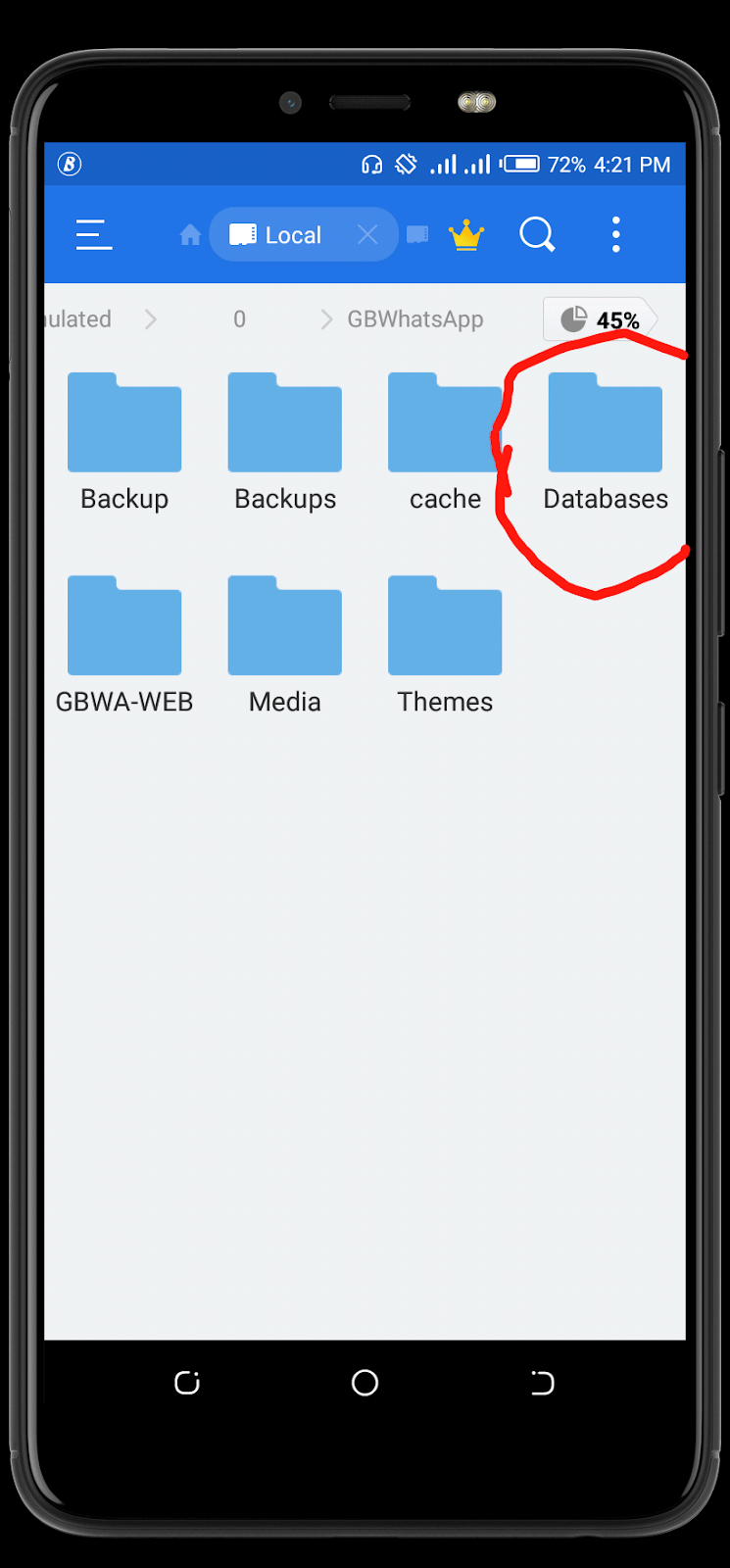 3.Now locate your official WhatsApp folder (WhatsApp)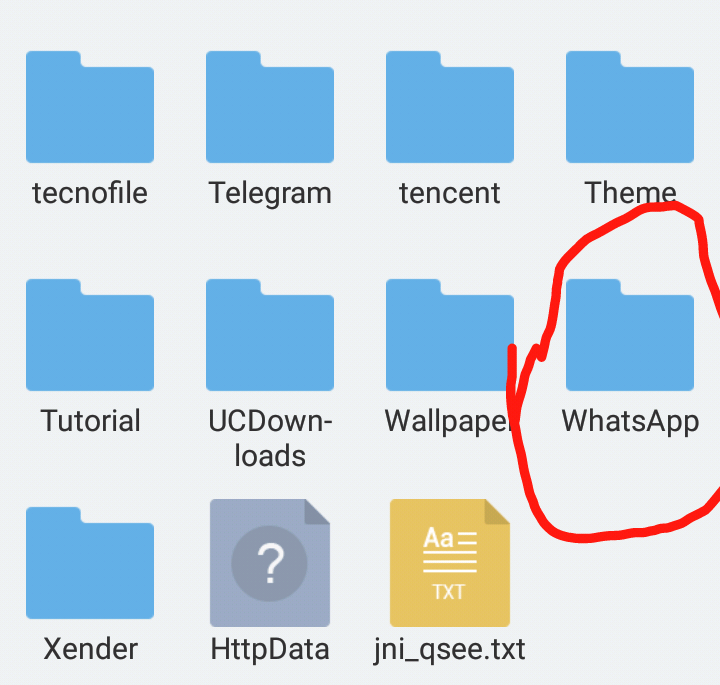 open it you will found Database folders too there has shown in the screenshot below then paste all copied file to Database folder found there.
4.go back to your GB WhatsApp folder back locate Backups folder in it copy all files from there to the Backups folder of the official WhatsApp folder.
5.finally you are good to go, kindly go to your official WhatsApp app try to make your registration.
after successful registration with full restore point Bam you will found your chats back has it was in your third-party WhatsApp (GB WhatsApp, FM WhatsApp, OY WhatsApp e.t.c).
If you have any difficulties in any of the process followed, kindly contact us, or make use of the comments box below to communicate with us with surely bring feedback to you thanks. Stay tune for more related post..
Join our telegram channel here for more free tips and tricks.