Google doodles games are games that have been embedded on Google homepages,  that are free games that are available in most Google age in different styles.
Due to the lockdown because of the deadly virus outbreak called coronavirus, most people will be at home feel bored sometimes indeed which makes Google add some updates on the games available on the Google doodle blog.
They have added different games on the doodle blog which are all available to cure your boredom at once, does the game is free online games that you don't need to download or install on your mobile before you can start catching fun with it are in different forms and ways.
They are also some hidden Google doodle games which we will show you how to access. In this article, you will be able to select any form of games you want for your own test.
What Is a Google Doodle?
Google doodle is Google product that appears on the front page of Google when you access Google.com they are most used to present stuff to users in times of festival and several ways to share information with people but now originated as games that people can play online.
The Google doodle and Google doodle games are two different things which I think you have understood what I mean by that. Google doodle is the banner present on the front of Google page occasionally but one of the games is the main game which we will show you how to access on this same article.
Hidden Google Doodles Game
To access the hidden Google doodle games visit here or follow this link
:https://www.google.com/doodles/fruitgames
From their you will be provided with the list of doodle games.
From there you can select anyone you want and start playing.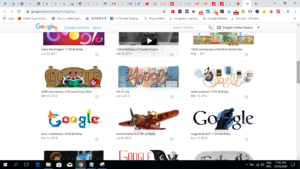 That's all about revealing the hidden Google doodle games you can catch fun with it whenever you are alone without any friends around you mostly this kind of time that is locked down.
Now we would like to bring some brief information about some recently added Google doodle games because we've said earlier that they have added some games earlier due to the updates.
List Of Updated Google Doodles Game
ICC women world cup cricket : the Google doodle game of the ICC women cricket was added to the doodle in 2017 when the women's won the cup. If you love cricket you can start playing the game from here.
Hiphop Google doodle game : the hip-hop Google doodle game was launch in the year 2017 to celebrate
the word of hip hop and some other updates was added to it in this covid19 period by Google as stated below :
The hip-hop Google doodle was updated recently May 07, 2021.
US Teacher Appreciate week Doodle : the us teacher appreciation week was celebrated on the recent month of 04 May 2020 which was a doodle to appreciate the teachers that kept teaching all over the world even through the period of this deadly virus the doodle was presented as shown below :
There have been several updates on different kinds of Google doodle and Google doodle games in recent
months and past months.
Google doodle and Google doodle games
Halloween doodle that was launched in 2016 and was recently updated to May 06 2020.
Lateria Google doodle games that were launched in 2019 and was recently updated in 05 May 2020 as stay
and play home games for killing boredom.
Scoville doodle game that was launched in 2016 and was recently updated in May 04 2020.
Festival Google doodle games that were launched for celebration which are recent days that we celebrate
earlier mother's day and labour days. The doodles were just updated too.
Garden Gnomes 2018 update rolled out in April 2020 and rockmore Google doodle game was updated in
April 30 2020.
Another festival day that was celebrated called Israel independent day was launched in 2020.
Fischinger Google doodle game launched 2017 and was updated in recent April 29 2020 great updates
were rolled out on it.
Another day which Includes both kings days 2020 that was celebrated in Netherland recently updated in.
April 27 2020. And also St. Georges Day 2020 on April 25 2020.
There are several Google doodle in different ways that was just roll out too which you can view all doodles and
play their games from here Some are South Korea National Election Day lunched in 2020 and updated in
Apr 15, 2020, Packaging, shipping, and delivery workers updated in Apr 15, 2020, Public transportation
workers Apr 14, 2020, Grocery workers Apr 13, 2020, Farmworkers and farmers Apr 10, 2020, Custodial
and sanitation workers Apr 9, 2020, Emergency services workers Apr 8, 2020, Day 2020 (Armenia) Apr 7,
2020, Doctors, nurses, and medical workers Apr 7, 2020 And more….
I hope you can now start enjoying yourself kill your boredom with Google doodle free online games.