Ziing seem to be doing some registration bonus unlike how we enjoy the free registration bonus from FCMB bank and the FCMB app most of Alitech Subscribers then can relate to that's it's range from getting free 1000 from fcmb when you successfully open the fcmb account and related once like airtime offer and data offer from fcmb bank this is also related one because is also a bank with ziing app and they are also doing registration bonus worth of N1000 per registration indeed we will get to know about it soon.
The best about this offer is once you get the free 1000 view ziing app or site after registration and follow some easy task you can then transfer the 1000 to your personal local account once you have been given the registration bonus offer on your personal ziing account that's the most amazing part.
We should know more about this app before we go further. It's good to know what you are into before you dig into it.
What Is Ziing?
Ziing is unlike a bank or VTU where you can save money and buy airtime likewise pay for some local bills with the help of the ziing app with some interest rate attached to any of the transactions you will like to make from the platform which is totally affordable and recommend to carry out does operations listed above from the platform.
For ziing to get more users they now attached some registration bonus of upto N1000 to there service which we are about to tell you can you can be a part and partake in this offer from the so that you can get your own free 1000 from ziing app or site let's proceed.
Before you engage in anything you must first be a member of ziing platform just by register so let's show you how you can go about that..
How To Register On Ziing
Click here to head straight to ziing website.
Then provide the details that were being asked on the page.
Details which rage from your full name, email address and your password you will like to use.
Once you fill in the details click on sign-up and.
You will be asked to download the ziing app go ahead and download.
Straight from play store install the app and log-in with the details you provide above.
Once you do that the next step is to know what to do before you can be given your 1000 to your ziing account you just created follow the below guide to do that.
How To Claim N1000 From Ziing App
Once you've downloaded the app and log-in.
You will see your ziing account dashboard as shown below.
Now hit the button called KYC and provide the documents as stated.
Documents which entails Address confirmation Document which is your Nepa Bill, Valid ID Card, And Screenshots of your own Signature.
Once you upload all that hit the save button and follow the next step.
Click on your provide section and provide your BVN Bank Verification number and save.
 After that then you wait for your account to be verified once it's been verified your account will be credited with the free N1000 straight forward.
That's just that let's see some questions our audience will like to ask us.
They Pay For Referrals?
They now paying for referral once the person you refer to the platform got his/her account approved and deposit at least 1000 to there account from there your account will be awarded with some amount of money as explained in the screenshot below :
How Can I Get My Referral Link On Ziing?
Actually there is no option to show they send or copy referral links on the ziing app but.
You can just in the share button once you log-in to your account view the dashboard and hit the share button.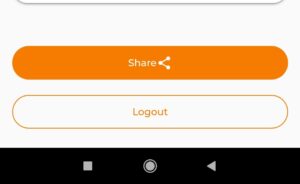 Then you share with your friends from there you have gotten your referral link.
Which Other Ways Can I Use To Earn?
You cam simply earn from the platform by saving your money On Zsave ziing account and buy plan with your fund and save to your account for some matter of time.
How Can I Withdraw On Ziing?
You will be able to withdraw money on your ziing account once you have an account number with them by passing the kyc as stated above.
Once you do that every money will always be on your zsave view your account from there you can click the button and hit the withdraw button then select the account you will like to withdraw your fund to.
I think we can now drop our pen now and end straight to get our own 1000 too.
Lol we've actually got our own free 1000 before we share this with you so go ahead and apply to get your own 1k too but note.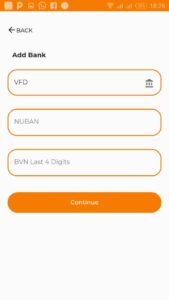 Note: Once the 1000 has been sent to your account you will be able to withdraw 980 or 990 because of some bank charges due to bank transfer charges. I hope you understand.
What else? Have you gotten your own free 1000 1k from the platform?
Let us now view the comments section, enjoy and join our telegram channel for a fast update on our related posts.