Wifi hacking has gone beyond what we know and how we can think of it since technology is going advance on a daily basis we provide you android wifi or wireless hacking tool which is called zANTI wifi hacker that is used for penetration testing of networks provided with free download link and process Zanti Wifi Hacking App.
Zanti wifi hacking app or apk is one of the android app hacking tools that most hackers use for penetration of network which latest version we are provided on this article but let's still learn something about zanti.
What Is zANTI?
Zanti is an android wifi hacking tool that is used for mobile penetration testing toolkit which makes the users access the risk level of any network using an android smartphone device.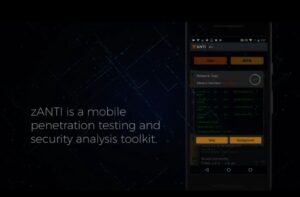 It's one of the simple and easy mobile wifi hacking apps that uses the mobile toolkit to enable IT security administration to carry out some advance attacking use the app to identify malicious techniques that are used on some wireless networks and others.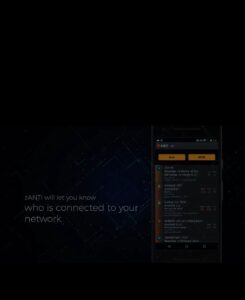 Basic Features Of Zanti Wifi Hacking Tool
The wifi hacking app is said to come with one of the best interfaces compared to other tools with a simple and
easy interface and its task that referred to some operations when using the app are pretty cool with the straight
the forward process with the following features:
The Scan features.
With Best Diagnose features.
And lastly The reports are provided in smooth process.
The zANTi wifi hacking apk scans the target network in different intensity levels just to be able to identify the
device that is connected to the networks or devices and to know the vulnerability of it.

It automatically diagnoses the network which makes the security officer evaluate the organization's network
easily using the mobile device with the WiFi hacking app using the server host for penetration testing.
Report on the app is provided with an advanced cloud-based which is done through zconsole and it's highly attached with a lot of security gaps in the target network. It's also morro methods which cyber attackers can use
to signal network that they want to gain vulnerability to its help wireless owners the other ways to provide where
is needed to be fixed on their network view with the help of the mobile app.
You can get more info about how the android hacking tool works from here and get more info about the hacking tips.
How To Download Zanti Android Wifi Hacking Tool
download link will be provided below:
Disclaimer: App download on this article are provided to use for educational purposes only we are not responsible
for any problem you might cause yourself when making use of the app.
Click on the link and down the zanti android wifi hacking tool.
It's a zip file download es file explorer that will be used to extract the zip file.
And click here to get password for the zip file.
After that, you have successfully download the app.
How To Install Zanti Wifi Hacking Tool
Locate the file you just download.
Find the file with the .apk extension.
Click on the app to install.
And make sure you have enabled unknown source installation before you proceed to install.
Download Zanti Android WirelessHacking Tool
Password Download Link
Remember don't learn to hack but hack to learn.