Syphon Filter Dark Mirror can as well be categorised under one of the best games on PlayStation portable. This game showed the world how powerful the PlayStation portable console is. With its high-quality graphics and intense gameplay, you sure won't want to miss it.
Syphon Filter Dark Mirror PPSSPP
Syphon filter PSP is a game that has been around for a while. In fact, this version is just a follow up to another (Logan's shadow) and these are just a few among many. As believed by many is regarded as the only thing that can stand against the metal slug game and although doesn't have immense gameplay like msg, can be pretty much enjoyed too.
syphon filter dark mirror ppsspp highly compressed is only available on the PlayStation Portable and the PlayStation 2 console. It was released on September 29, 2006, on the PlayStation portable and also released on November 2, 2007, on the PlayStation 2. It has gained much popularity since then and players around just can't get enough of it. Now, you can also have the same experience on your android device, ppsspp as we all know is the ported version of PSP to mobile devices. This allows smartphone users to have the PlayStation portable experience on their devices without the need to purchase a PSP console.
Syphon Filter: Dark Mirror Gameplay
Playing as "Agent Gabe Logan" and sometimes his partner "Lian Xing" you're being sent on a special mission to track down the people behind the "Syphon Filter virus". You will have to fight your way through government agencies, terrorists and more till your mission is finally complete.
Syphon Filter: Dark Mirror Graphic Review
With it, high-quality graphics, the game simply shows how powerful the PSP console is. And with a powerful device, you can have the same view on your phone with seamless gameplay.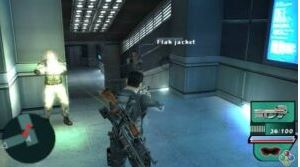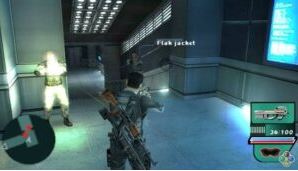 Syphon Filter: Dark Mirror Controls
The control of the game doesn't give much stress. Only that it was noticed that the ability to roll has been removed as compared to the predecessor.
Multiplayer support
The game allows multiplayer mode over Adhoc connection on the ppsspp. Players can be up to 8.
There are various multiplayer modes in the game to have some intense moments with your friends. These multiplayer modes include:
Deathmatch
Team Deathmatch
Rogue Agent
Objective
Explore this various multiplayer modes while also chatting with friends in gameplay.
Requirements to play
The following are needed to play the Syphon Filter: Dark Mirror game on your device
PPSSPP
Zarchiver to extract the rom
Game rom
Enough internal storage.
Up to 1GB ram space.
Download links
Download syphon filter dark mirror ppsspp highly compressed you will need an extractor to get one zarchiver for yourself.
Additional Information
Game name
Syphon Filter: Dark Mirror
Type
Ppsspp rom
Game size
1.2GB
Supported device
Android 2.0, above
Developer
Bend Studio
Check out our ppsspp catalogue for more intense psp games. Also, subscribe to our telegram channel to receive updates on our latest PPSSPP games. Click here to subscribe!.