Pulsar music player Pro. Looking for a new alternative to your current music player? Or did you just realize your Google play music is now obsolete but YouTube music ain't just good for you? Well here's a good music player here. Play songs directly from your storage and don't worry about Internet connections cause the pulsar music player Pro v1.11.2 latest version works completely offline.
Pulsar music player Pro
I personally use this music player ever since Google play music has decided to round up on their game and decided to switch to YouTube music, I'm personally not a fan of YouTube music cause I always prefer my music offline and never have to subscribe to it no bullshit. Pulsar music player does cost some few bucks on PlayStore too, but hey! who's ready to pay for that? Not me, I guess 😉. 
Pulsar music player Pro is packed with lots of features to help you enjoy some seamless play. You can turn on the gapless play to enjoy your music at a nonstop pace or even tweak the equalizer toggles to bring out the best you wanna hear. One of the greatest things I love about this app is it's lightweight (not more than 5MB), but still packed with all the necessary tools you'll need from any music player.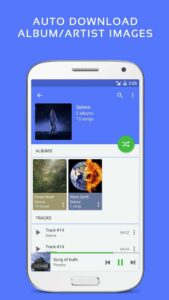 Review some of its awesome features below and get what you want without hassle.
Features of pulsar music player Pro
Gapless playback.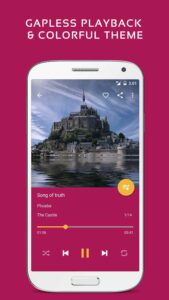 As mentioned earlier, this music player app has a unique feature to play your songs 9r playlist without taking a break, all you have to do is activate this feature and you're good to go!
Colorful themes.
The app comes with a pack of really cool themes that can even match your mood. Just select from the variety of themes available to get what you like.
Intelligent music analysis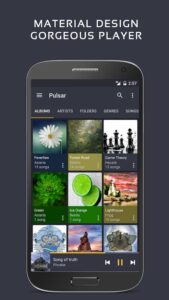 Music player Pro has been built to save you a whole lot of time by carefully analyzing your last played music, recently added music, and many more to reduce the tedious process of scrolling around searching for a song.
Auto update song cover
The music player Pro also has a feature that auto updates the cover images to the original cover. This has been a problem for lots of music lovers as downloading music from some source does not come with the album or track original cover image or no cover image at all.
5 band sound equaliser with presets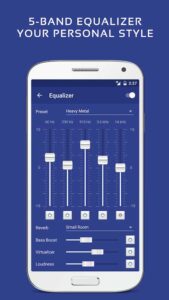 Just as other music players, pulsar music player Pro has the sound equalizer with five band adjusters and also comes with some preset sound equalizer to match your mood.
Requirements for installing pulsar music player Pro
An Android device with version.

10MB of internal storage.
Download links
Click the below link to be directed to the download page.
Additional information

App name

Pulsar music player Pro

App size

4MB

App version

V1.11.2

Developer

Rhythm Software

Supported device

Android v4.0, and above

Package name

com.rhmsoft.pulsar.pro
Have you subscribed to our telegram channel yet?
Join our telegram channel below to receive the latest updates from our site immediately we publish. Click here to join now!.