It's quite long since we make some publication on online money making tips. Not because of two things but how we've seen a lot of scam online money making platforms out there and we chill to pick from the legit ones which we found one for now called plantfunds another legit way to make money online and we are going to prove legitimate for the site to you.
Yea you guys might not have heard of such a platform before indeed plantfunds is an online platform which was created recently to make people make some token amount of money on a daily basis and can be withdrawn within the week let's check out what plantfunds platform is all about.
What Is Plantfunds?
Plantfunds is said to be an investment platform which helps you even your money online and gives you back your money with some amount of percentage added to it which the rate seems to be cool and gain in legit ways.
The platform was created and launched yesterday on 25th of October 2020.
I know and myself know that many people have been scammed from most online money making platforms which when it implies investment stuff but not to worry we will review this site for you to the end and you will see how the platform called plantfunds is all about let's get to it.
Founders And Co founder Of Plantfunds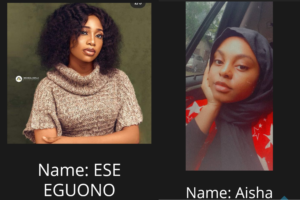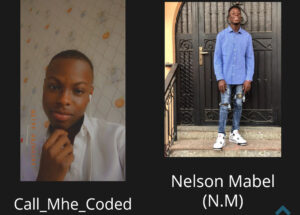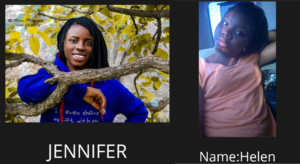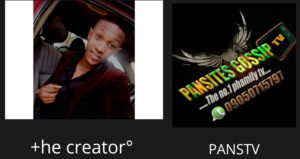 How To Earn From Plantfunds
As we said earlier you will need to invest on the platform plantfunds before you can be able to earn from it which are attached with some plans.
First they have a plan called the Betting Plan which when you invest 5000 using this plan you will get 7000 back within 10days.
Likely they have a plan called plantfunds Forex plan which they use the power of forex to invest your money forex plan entails investment of 10,000 and you will get 14,000 back in 10days with 100% risk free as stated.
They have a plan called the admob plan in which they use the power of Google admob to invest in your money plan of 20,000 and you get 28,000 back in 10days on plantfunds.
And lastly they have a plan called the crypto plan which when you invest 30,000 on the platform you get 42,000 back within 10days counting from the day you join.
That's just the first part of earning from the plantfunds platform. You will really plant your seed on plantfunds and get your fund back added with some amount within some days.
Another earnings strategy from this platform called plantfunds is by referring which when you referral someone to the platform you will be rewarded for that but it's not compulsory is just for those who feel like they have enough friends that would like to join will also like them to use their name as referral so that they will earn from it.
Referral Earnings Strategy On Plantfunds
As we said earlier, referring to the platform is not necessary or compulsory but if you feel like you can do it and tell people to join through you.
When you activate the first plan which is the betting plan of 5k you will get N200 per person you refer to join you on the platform.
You will get N500 per referral on the 10k plan which is named the Forex plan on plantfunds.
Admob plans give N700 per person you bring to the platform through the 20k plan.
And the last 30k plan which is the crypto plan gives you N1000 for referrals On plantfunds.
As we all know this platform proof will return your money back with a value added rate which is said to be the investment that we would like to tell you how you can join the plantfunds investment packages and how this people proof to make your money grow for you.
How To Join Plantfunds Program
It's very easy to join this program but you just need to get what is needed before you can join the plantfunds investment program.
You will need to register for any of the above plans before you can be called a verified member of plantfunds.
Click here to locate the official plantfunds website.
Hit the registration button and select the plan of your choice.
Now you will be provided with a form to input your details.
Details which range from your name, phone number, address and others.
Provide the details and click the next button.
A referral username will be asked to be provided which is Alitech ( Input the name Alitech as your referral username).
After that hit the next button. What you need to do now is to purchase a voucher or coupon code.
To do that Click here to locate the plantfunds admin that will help you generate your code once you've paid for the plan or WhatsApp this number: +2349013227624 .
And once your code has been generated go back to the registration page.
Where you left before and hit the circle button that said "click here if you have a voucher code"
Click the link and provide the code you just got from the plantfunds admin.
And the code has been verified then you are good to go.
All you have to do now is to wait for 10 days and get your money back with the added or prompted amount.
If you referral you will get three things together, the amount of plan you paid for, your value added investment funds and the referral bonus.
These people claim (plantfunds) to provide you with money likewise you will like to know how they make their own profit from this too right let's check it out.
How Plantfunds Make The Money Grow And Earn From It Too
After we engage with some interrogation with the Co founder and make some other review on the site.
We found out that plantfunds lay down the ways of growing the money people invest on by.
Playing some fixed betting game's gotten from a reliable source with the fund gotten from you.
Also engage in forex trading with the fund they make people invest in and also earn from Google admob by looking for a developer to create an app for them and add their admob code.
They also engage in cryptocurrency exchange which they have been running this service for 7 months up till date they still use the same process to increase the money people invest on.
And make them earn some profit from investing with them and also they also take from profit from that which is said to be shared 50/50 by the plantfunds founders and Co founders.
Just a different strategy of growing people's money seema cool to us.
Is Plantfunds Fund Scam Or Legit?
To our review on how they strategize the process of money flow and amount of money they added to every investment plans.
This platform seems to be legit because they don't add huge amounts of returns to the money Invested on which some platform did later result in another thing.
Plantfunds is new which was launched on 25the of October 2020.
Undo most people have not yet made an achievement from it. So it's better to join now and invest what you have on this platform.
We actually don't found any scam result on plantfunds investment program because even the founders do not hide their identify from the site.
Screenshots
Some little Screenshots Of How The Registration Process Goes With The Cofounder When The Platform plantfunds Was Launched.
Note: don't wait for proofs before you join, invest now and enjoy, and remember you own yourself no one if forcing you to join any investment platform or program is your choice to make.
Conclusion
We've done our possible best to bring you best of best out of any money making platform out there or most specifically online money making aspect.
So try to through the review and make your choice for your info is good to invest for future purpose invest on plantfunds without regret.
Join our telegram channel for fast updates on any money making tips.