Mtn free browsing cheat as just being brought to our notice which is mtn 0.0k unlimited free browsing cheat 2020 and 2021 because it's just confirmed and working to find all that to Gtech you can now browse on your mtn line without data or airtime. 
It's actually been a long since we enjoy such a browsing cheat especially for those that don't have DS available so this is an alternative for you to browse unlimitedly with your mtn sim both work for android and ios user's let's check it out. 
Requirements For The Mtn 0.0k Unlimited Browsing 
Mtn 4G sim is needed with airtime or data 0.0k.

Smartphones for either Android Or iOS should be 4G.

VPN called Psiphon pro VPN download from here for android users or here from the telegram channel

And download from here for ios users. 
Once you've gotten the requirements to follow the below steps to make the latest mtn unlimited free browsing work for you. 
How To Active Mtn Unlimited Free Browsing Cheat 0.0k 20/21
Once the VPN has been successfully downloaded.

Psiphon Pro VPN installs it on your device either android or iOS.

After it's been installed, open it.

I mean open the VPN and tap and connect.

Before you tap on connect make sure you have already turned on your phone data connection.

And your mtn data connection should be with no data or airtime mtn 0.0k.


After that wait for some seconds then it will connect. 
When it's connected you can now browse with your mtn network for free without data or airtime latest mtn 0.0k unlimited browsing 2020 and 2021. we call it's 2021 because it's just being confirmed and no access to it's being blocked for now. 
You can go ahead and connect then start browsing. 
Connected Psiphon Pro VPN With Mtn 0.0k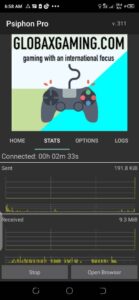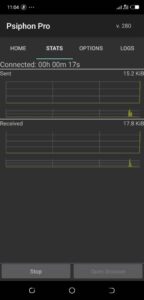 Import Update in case if the VPN is not working for you follow these simple steps. find a way to update the VPN server with a sim that has data, not the main sim that is mtn 0.0k, then connect to the VPN with that other sim with data once its connect the VPN server will have been updated after it's connected then disconnect the vpn now and switch to the vpn option menu then click on the select server and switch the server to Switzerland or Canada and connect now with the mtn 0.0k without data. if you have already gain connect to the vpn before then you can just follow the steps to change the server and connect to the Psiphon VPN.
Alternative way
Download another VPN from our
telegram channel
and use the same steps to connect to the vpn to tunnel your browsing
Normally once you're connected to a VPN on your phone and need to share your connection without another device. 
It won't browse with other devices directly but you need to follow some steps and guide before it can work for other devices you want to share your VPN browsing connection with. 
Now click here and follow the guide on how to share a VPN connection view hotspot then you are good to go. 
Video Guide: How To VPN connection via hotspot on android and IOS | iPhone | PC
Have you started browsing unlimitedly with your mtn sim view Psiphon Pro VPN? 
Let us now view the comments section. And join our telegram channel for fast updates.