The current lockdown situation in Nigeria has been making alot of people sleep in the daytime there by making it rather difficult for most to sleep early at night. Surfing through the web of social media is definitely what people would do just to pass time, so lots of people have been looking for a cheap mean to browse through the Internet at night, people have been searching lately on cheap night life plans from the top Nigeria Network Providers (mtn, airtel, glo and 9mobile). People have been looking more on mtn 1.5GB night life plan,which i don't think such exists 
But is there really any mtn night life plan of 1.5GB?. No! There has never been. But in this article, I will bring more clarity on mtn night life plan with its price. It's really affordable, so you should try it out.
There are several things you should take to note before you can be eligible for the night life plan which are listed below :
Things To Note About MtnNight Plan
You must be an mtn subscriber.


You must be on the mtn pulse tariff plan, if you are not then you need to migrate.

(there is different between mtn pulse and mtn mpulse)
Eligible night plans are mtn night of 250MB for ₦25 and
mtnnight plan of 500mb for ₦50.


The night plan is available and eligible for all mtn pulse subscribers. 
You should try to note those things listed above before you proceed to subscribe to the plan and as I said earlier you can get Mtnnight plan of 250MB for ₦25 and 500MB for ₦50, there are no such night plan of 1.5GB the only plan that is available on mtn pulse plan is 1.5GB for ₦500 which is available for mtn pulse subscribers only and it valid for 7days. 
And also the plan only allows you to use 500MB per night, if you purchase the ₦25 for 250MB, you can only purchase it twice per night and if you purchase the ₦50 for 500MB you can only use it once, that is you can't subscribe on the night plan twice unlike Airtel Night Plan which is available on loop mode meaning you can get the night plan activate more than once which seems cool.
How To Activate Mtn Night Plan
We use the following code to activate the mtnnight plan
Dial *406# in your phone dialer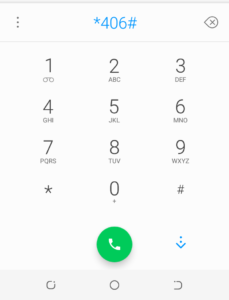 Choose choose the nightlife plan available in the option as seen below by dialing 4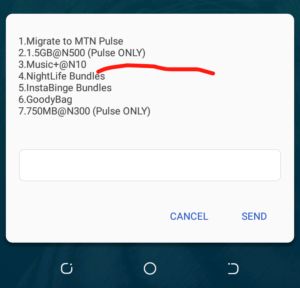 u will be provided with two options: Night plan of
250MB for ₦25 And 500MB For ₦50.


Go for the one that suits you. 
By following the steps you have successfully subscribed to mtnnight plan. 
Validity Of The MtnNight Plan
The plan is valid for just a day and you can make use of it from 12am to 5am, it will be stated there whenever you want to subscribe to the plan that's all. 
This article contains code for mtn night sub, how to do mtn night sub and how to subscribe to mtnnight plan in 2020. 
I hope to have helped you guy's with something you have been searching for, so if you have any questions or complaints let me know via the comments box. 
You can check for updates by joining our new feed or go straight and check from our telegram channel.