People seem to spend a lot on data nowadays which makes them hunt for cheap and affordable data plans. That's why we came about the MTN 1.5 GB for 200 data plan.
This data plan seems to be renewed which most people will not know about and it should be categorized in the section of MTN affordable data plan or MTN cheap data plan.
The Mtn 1.5GB for N200 it's something we should look into if you have one that has been stressed out with purchasing a different data plan.
This article will cover everything you need to know about the MTN 1.5GB for N200 following up with some requirements if I'm eligible and the validity of the plan.
About The Mtn 1.5GB for 200 Plan
The MTN 1.5GB for N200 plan is not just a regular data plan that you can go ahead and purchase just like that.
You will need to make use of some code which is what I call the MTN 1.5GB for 200 code to check if you are actually eligible for the plan before you can think of getting such a plan.
You can't just go ahead and load airtime and think of subscribing to this data plan the code will be stated below.
We use it to check if you are eligible for the plan or if you are not. It seems to feature this holiday time.
It is a data plan that has been exciting to some regular MTN SIMs and also some major MTN customers out there.
So make sure you read this article to the end so as to know how you can subscribe and check if you are eligible for the MTN 1.5GB for N200.
How To Check If You Are Eligible For The Mtn 1.5GB for N200 Plan
You will be making use of the code or the MTN 1.5GB for 200 code which is stated as.
Go to your phone and dial the code *131*88# (Mtn 1.5GB for N200 Code)
After the code, you should see a welcome message that also says to fill message if you are eligible.
The message should be stated as shown below.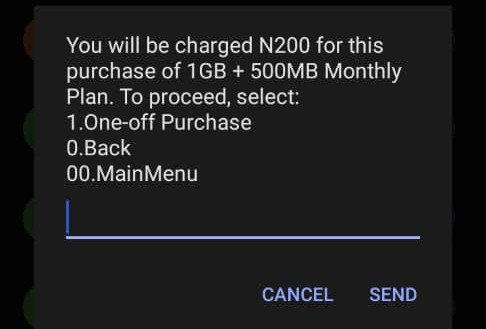 And you should see an unsuccessful message below if you are not eligible for the data plan.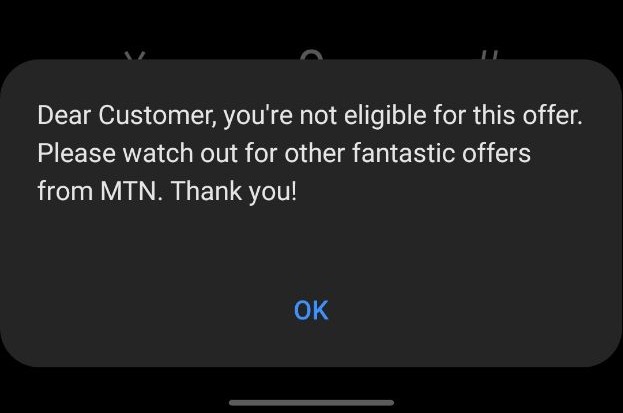 That should now determine if you can go ahead and subscribe to the Affordable data plan or not.
How To Activate (Subscribe) To The Mtn 1.5GB For 200
After you have confirmed that you are eligible for the data plan, you cannot subscribe or activate the plan on your MTN line, which can be done as follows.
Dial *131*88# after you get a successful message.
You cannot go back to load 200 amounts of airtime on your MTN line.
After that is done then go back and buy the code again then select option one so as to accept the offer.
The offer is MTN 200 for a 1.5GB data plan.
After you accept the offer letter if you see a successful message that you have an activity data plan on your line.

You can now go ahead to start browsing by turning on your data connection or internet service network.
FAQ
When Will The Data Expire?
This question brings trigger order related questions like when is the validity of the MTN 1.5 GB data plan for 200 and when will the data plan or subscription stop working which is said to be valid for 30 days as we mentioned above in the heading.
How Can I Be Eligible For The Mtn N200 For a 1.5GB Plan?
The data plan is said to be the same selective for is not eligible for most MTN or some other MTN customers, so if you're one that was not eligible for the plan after you die the code you can check out some affordable data plans we have under free browsing section of our page category.
How To Know Other Mtn Affordable or Cheap Data Plans
We create Defender updates about any related and then affordable data plan. What you need to do is to check our free browsing category section or stay with us on our major social media platforms like telegram channel and by subscribing to our mailing list using the newsletter.
Conclusion
We have come to a conclusion about the MTN 200 for 1.5 GB plan which we have dropped a complete review about. It is not too late for you to know how you can make use of it for every single piece of information you pick in this article is generally for educational purposes.