Have you searched the whole Internet finding a new but good and reliable source of income? Are you presently looking for a primary or even side way to make money being a money agent? Do you need full details of how you too can start making money being an MTN MoMo Agent in Nigeria? If your answers to those questions are positive, you're at the right place… Just read on!
There are about a million business ideas, opportunities, and smart ways to make money legally in Nigeria. MTN Mobile Money is another legal and trusted way can earn reasonably.
MTN being the leading telecommunications company in Nigeria had open different ways to help small business owners scale their business and alongside make some side cash too.
Odd to many people's beliefs, they assume any offer or opportunities thrown out by this mega telecom company has to be something that only favors them, and maybe it's not as profitable as professes.
Well, we can't say since there have been other brands who variably provide money services like this but wait! 
MoMo Money transfer can be a whole lot different than you think. Let us dive into the extensive way you too can quickly start making money as a MoMo Agent in Nigeria. 
WHAT IS MOMO AGENT AND HOW DOES IT WORK?
Unlike the usual existing banking services in Nigeria, MTN comes in dynamically to ensure you can withdraw and deposit money without any form of a bank account.
If you must use Paga, Opay, Firstmonie, or other Nigeria easy banking system, you must necessarily have a bank account and the recipient too must have a valid bank account number to be able to receive money.
No! MTN Mobile Money is far different than that. You don't need any BVN, no need of bank account, passports, no need of queuing to send or receive instant cash.
MoMo cash2cash means of payment are on another level.
If you want to deposit your cash and want someone to receive it in any state in Nigeria, here are quick 5 things you'll need to do
Get your cash available in cash.

Text 'Agent' to 64625 or dial *2234# to locate the nearest MoMo Agent near you.

Get the receiver's phone number and your own phone number as a sender and take to the agent.

Give them the cash and the receiver's phone number too

They will send the receiver a 5 digit code while you'll be given another 5 digit codes too which you'll send to the receiver as well, these 10 digit codes are what the receiver will use to claim his/her cash.

You don't need a bank account at all and the minimum you can send or receive via MTN mobile money is N100
Are MONEY AND CODES EVER SECURE WITH MOMO AGENT? 
Well, we're not vouching for MTN, but you can trust them with your dear cash.
After all, it's their duty to ensure you get your cash sent on time without any delay or whatsoever.
But if worse comes to worst and you accidentally misplace your codes, just keep cool. Dial 180 (MTN customer care line) and tell them your issues, they'll ask you few questions and you'll get your code redeemed, easy-peasy!
HOW TO BECOME A MOMO AGENT IN NIGERIA? 
I'm sure you've had enough patience to read this part. We got your back.
If you have really been keen to also start a business like this either as a newly invested opportunity or just do it asides from other things you presently do, it's always possible. Though there is 'but' clause here.
The clause is that you have to be fully registered before you can own a stand to help people send and receive money via MoMo Agent.
There's nothing complicated about starting though, just get the agent registration forms, fill them, submit, and sit back while MTN gets backs to you.
WHERE TO PICK A MOMO AGENT FORM?
You can easily walk into any MTN office near your location and let them know you're interested in being their MoMo Agent.
Let them know the status of the business you currently own, your location and your startup capital rate which is a minimum of N20, 000
Fill the Account Holder form and Agent Recruitment form.
You're done; they'll begin the screening processes. The E-Money Issuer will contact you within 23 working days; you'll be contacted via mail or phone number to notify your approval or declination.
You can as well download the MoMo Agent form on MTN MOMO official site
REQUIREMENTS TO BE MOMO AGENT
No too much requirements, here are glances at the essentials you need so you can increase your high rate of MTN approval.
You must be a citizen of Nigeria with a valid means of Identification like National I.D card, Driver's License, International passport.

Your passport

Investment of 20k

Your email or mobile phone number, you even don't need a phone with mobile data

You must have a building or occupational structure where you've been operating or you intend to operate in. No umbrellas and no wooden stand, only structures with the temporary or permanent building will be approved.

Your structure must be at least 50-100 meters away from other MoMo Agents.

You have to agree to the terms of payment and other conditions regarding being an agent.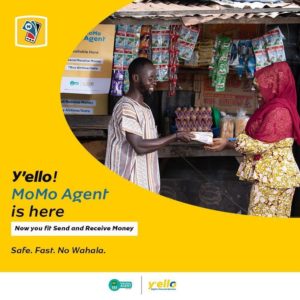 HOW YOU MAKE YOUR MONEY AS A MOMO AGENT
Earning with MOMO Agent strictly commission-based.
Cheap payment fees are usually deducted directly from MTN on any transaction being made which vary from 0.5% to 5% of the receiver or senders money. 
It's from this commission MTN settles you without any long story.
According To Mtn About Momo Agent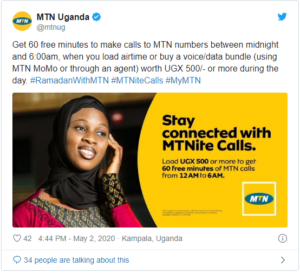 CONCLUSION 
If you seemed eligible, luck just fell on your side. Now you've got all the information in full! What else do you need to do? Go out there right now, pick the agent form, and start making money from each transaction you make. Do something with what you just read!