Most people think or think it is impossible to hack their iPhones, unlike the Android products that I'd somehow find easy to hack. Apple or iPhone users thought due to the giant security features that are added to iPhone that it's will be unable to be hacked or so fault, you should know now that everything is possible since or in the aspects of technology your phone can be hacked that why we came about this article on how to know if iPhone is being hacked 2023 identification methods.
Hackers focus on hacking PC in does day but now 70% of operations are carried out through phone or smartphone devices like Android and iOS then they switch and find their vulnerability on mobile phone devices nowadays so it will be better to know if your phone as been hijacked by a hacker so that you can find solutions to such problems, especially for iPhone users. 
How To Know If iPhone Is Hack
The number of iPhone or iOS users increases on a daily basis like before when few users make use of such a device or smartphone so hackers focus on hacking such devices and making use of it for their personal want. It's better to go through the process of how to know if your iPhone is hacked in this 2023 year we hear now. 
Things that you will notice if your iPhone is being hacked are:
We all know the iPhone is fast in running when it's come to speed performance, once your phone is hacked you will get a low-speed rate on your phone which means something is fishing it's likely for hackers to gain access to your device which makes it to be running slow or sluggish that's one of the major factors. 
When you don't send a message and you are receiving messages that you don't expect. This entails receiving or receiving unknown messages when your phone keeps sending messages when you don't perform such a task then your phone is highly at risk it might already be hacked by the hacker for iPhone users. 
If you keep noticing that you don't install an application or app on your device and you notice that such an app installs itself. Which entails installation of unauthorised apps, wao hackers are working with such phones or devices they have gained access to it. 
If you also notice that your iPhone battery doesn't last unlike earlier times when the battery keeps draining itself so quickly there is a 70% chance that a hacker has left a backdoor on your device which is an iPhone. 
Other things on how to know if an iPhone is hacked include when your phone got hot so quickly or easily or when you notice heavy usage of data on your phone the device it's likely to be already in the hacker's hand which you need to find a solution to such problem by yourself. 
You will also find yourself getting unauthorized pop-up messages on your iPhone, which you should always avoid connecting or connecting to publish wifi that mostly leads to ways that make your iPhone to be hijacked by such hacker either blackhat or whitehat hackers. 
It will be better for Android users too to know how to know if their Android phone is being hacked too for some processes and steps.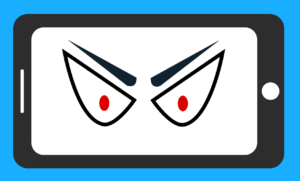 How To Know If Android Phone is Hacked
Hackers early get vulnerability on Android devices which makes it's for them to gain access to most Android devices due to the low security attached to it but most Android phones increase their security even do such processes are being carried out on your device everything is still possible is better to know is your android device as being hacked. 
What you will notice when your Android devices are hacked are:
If your Android phone is hacked information might be retrieved or fetched by the hacker some information straight forward which entails your call information, contact details, call logs, and more. 
Your phone location might always turn itself on without you turning it on through GPS or without any app turning on your location when you grant them access. 
You will not know that your phone will be in the hands of hackers that they will use it to capture your current location of view using your own phone camera,  listen to what you said, or conversation you are having with someone using your phone microphone. 
They will have access to make calls with your phone without you noticing likewise send Sms using your phone.
If you notice all this with your device and people complain about your reaction towards what you don't do with your phone then your phone is already in hackers' hands you should find a solution to such a problem before it gets out of hand. 
I hope this article on how to know if an iPhone is hacked serves you with good information. In short, it's informative, if so let us know and join our best social media platform to get related updates from there.