Actually people find it difficult to identify music playing on there radio mostly or likely if you would like to download and get details of the music playing on your radio on detail like the title of the music, Artist name and more. Then you are in the rightful way. 
These Article we lead you through the way on how you can get the full details of the music that might be playing or the one you are listening to on your radio with immediate effect. 
Through your smartphones (Android And IOS phone)  you can get these easily  , thoroughly is very difficult to identify some or most music that might people play on radio view loop or next play mode which the name of the music might not be pronounced or repeat on the lyrics of the music. 
So don't look panic about that again for the article will make everything clear to you on how you can get that music playing on your radio or maybe your neighbors play the music and you put interest in getting A copy likely same apply to track that might be played by a Dj in a party and you failed or you don't get the title or artist that make the music. 
Read About: personalised night lights
But before we go more further there are something to put into consideration and likely some requirements that we will use make use of before we can carry out these operation check it out below :
Requirements 
A Smartphone ( Android or IOS )

MusixMatch App Get it from play or straight from our telegram channel click here to get it.

Lastly internet Connection 
After getting the lasted requirements as listed above check out what to and how to make use of the app to get what you want getting details of a music. 
How To Know The Details Of A Music on Radio Or Speaker 
After Successful Download and install of The App that was stated above  (MusixMatch). Open it but before we go more further let know the function of tha app MusixMatch and how we can make use of it to get details of our music from radio, Speakers or through listening to the music from somewhere else. 
What Is MusixMatch? 
Musixmatch Is A default lyrics Player app that can sever or sever you as a music Player app it equally serve as a music lyrics play app and know to be one of the best lyrics Player app so far. 
How To Make Use Of Musixmatch To Get Details Of Music From Radio
Open the respective app and grant it any permission it might be request for. 

Now whenever you are playin or listening to any song or music musixmatch app will automatically get the details of the music and show it to you. 

Details range from the music  title and the artist name.


Note: Make sure you turn on your data connection when carry-out these opera or when the app is carry out these operation. 

After successfully identification of the music by the app you will see info as shown below which the app will list it as identify from the checkmark on the app.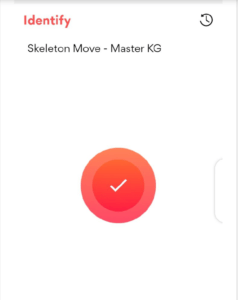 Now you then copy the details as stated by the app then paste it on Google search bar to get your music download straight to you device. 
Related Queries
how to get radio stations to play your music
how to get on the radio for free
radio stations that will play your music
how to get your music on the radio in atlanta
radio stations that play unsigned artists
how to write a letter to a radio station to play your music
how to submit song to radio stations
how to get your song on the radio uk
These work for you or not let know at the comment bar.