GTA6 has been confirmed to be in development, even if Rockstar Games haven't announced it formally.
Owing to this, Inverse, an American digital media company, took to research to ask gamers around the world what they'd love to see in GTA6.
They asked 4,100+ gamers what GTA 6 Car upgrades they want and here's what they said…
The GTA5 series (Grand Theft Auto 5 and GTA Online) is much of a masterclass in character customization of video games. The game lovers have a number of cosmetics and clothing options and hundreds of vehicles that can be customized at any of Los Santo's mechanics.
Since the launch of GTA5 since 2013, players have taken a joyride into every nook and cranny of the game. They seem to have gotten tired seeing the same thing and undergoing the same adventures and are thirsting for more.
Inverse's readers were asked to respond to a poll asking what features they'd like to see the most in Grand Theft Auto 6.
More than 2300 readers responded to the poll revealing a big wishlist of improvements and upgrades that the game's fans are desperate to see in the upcoming update.
According to Inverse, the most requested GTA6 features based on their survey is even more customizable cars. Imagine you could jump in the driver's seat of a real Bugatti and not the old Grottis you've been cruising around Los Santos for like seven years now.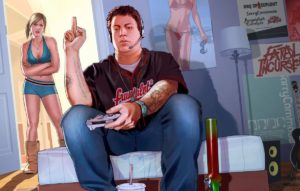 Even though there are about 650 drivable vehicles in GTA5's single-player and online modes, not to talk of the consistent addition of vehicles to the online version, players still want more. I don't see it as more as in more kind of, they want something new.
The survey is still opened though, it was taken through a Google form online. Here's the link to the survey in case you might have something you also want in the new update, who knows? People may be thinking in your direction too.
GTA 6 Survey Form Link

A lot of participants in the survey were adamant concerning Rockstar adding real-life vehicles to Grand Theft Auto 6. Meanwhile, the GTA5 community has already taken it upon themselves to populate a massive number of realistic vehicles that can be added to the Windows version of the game.
Most of what we've heard about vehicles in GTA6 is that there might be a need to rely on them as a means to store their massive arsenal of weapons and armories. They'll be the players' main inventory while the player themselves can carry around two guns at most. This is according to an unconfirmed leak by "Project Americas" which has been spreading wild since mid-2019. Although fans should rest assured that GT6 will not leave car customization behind.
If we were to compare, GTA4 only had 123 drivable vehicles, GTA5, 650 vehicles, GTA6 will most likely have more models which might even also offer more detailed customization of vehicles' interiors.
Participants also hope Rockstar improves how much players can customize vehicles' interiors in the game's sequel.
As a matter of fact, GTA5 doesn't allow for customization of the interiors of cars as much as players would like but with the Xbox Series X's PC-grade GPU, solid-state drive and PlayStation 5, Rockstar could jam-pack GTA6 with more and more shift knobs, steering wheels and more…
Unfortunately, if perhaps anyone is hoping for real-life vehicle companies to partner with Rockstar games, you might be disappointed as it's very unlikely that any car company would want to partner with a game that encourages reckless and bad road morals.
That's all we have for now
Just so you be sure, GTA6 IS CURRENTLY REPORTED TO BE IN DEVELOPMENT WITH NO OFFICIAL RELEASE DATE ANNOUNCED YET.
Don't forget to fill the survey form if there's anything you'd like to see in the game update.
Be up to date with our posts as we'll be chipping in new updates as soon as we have more information. And also join our telegram channel for fast updates about the game.