These days, people love to play games mostly while away time. The rate at which games are played on android devices is very high amongst all ages of people. There are many genres of games available for android devices of which 'shooting games' were requested by some of our subscribers. In this article, we will be focussing on one of the best shooting games in 2022 name critical ops apk 1.31.0.f1720.
We bring to you Critical Ops
Critical Ops is a 3D Multiplayer FPS (first-person shooter) game designed for mobile devices.
It features competitive combat via beautifully crafted and challenging game modes. Being a multiplayer game, you can play with your friends and siblings
There are two teams which are made up of up to six players: The terrorists and anti-terrorists
Also, there are two maps, and depending on your team, your mission is to set or disarm a bomb or simply just get rid of as many rivals as you possibly can.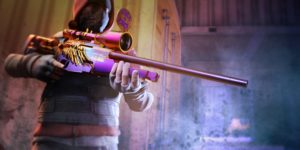 Controls are well adapted to touchscreen smartphones. You'll find the virtual stick on the left-hand side of the screen. You have to slide your fingers towards the right side of your screen in order to rotate the camera and aim your gun.
There are many obvious similarities between Critical Ops mod v1.31.0.f1720 apk and other shooting games. You can find the similarities in the repertoire where you'll find several different assault rifles, sub-machine guns, shotguns or sniper rifles.
What I love most about this game is that you can also grab weapons and firearms from the bad guys you've already taken out, cool right?
Critical Ops is an outstanding FPS multiplayer game in every way. This really is one of the best games in this genre for Android, even way better than Critical Strike Portable which was developed by the same studio.
The Android game is and always will be a FREE-TO-PLAY game.
In-app purchases are purely cosmetic.
Critical Ops Game Information
| | |
| --- | --- |
| App Name | Critical Ops |
| File Size | 576 MB |
| Latest Version | 1.31.0.f1720 |
| Developer | Critical Force LTD |
| Last Updated On | Today |
| Requires | Android 4.4+ and 1GB RAM |
The game is available for download on Playstore
critical ops download apk
It was just updated that Spring Fair Lucky Spin is now available at the game level which was expressed below: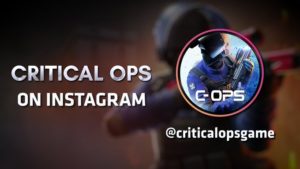 According To Critical ops
Deagle – Butterfly Forest available now in Spring Fair Lucky Spin 🌻🔄 pic.twitter.com/17eC9f8iJD

— Critical Ops (@CriticalOpsGame) May 26, 2020
there is also some update too which you can get from their tool.
The Spring Fair giveaway was also announced on the page yesterday
Spring fair #giveaway! 🍃
1) Comment below your In-Game-Name!
2) Tag a friend who you are playing with the most!
3) Retweet & like the post
4) Get a chance to win 5 Spring fair cases!
Three winners will get announced in this post; Giveaway ends 18th June. pic.twitter.com/fZjL3xaJZg

— Critical Ops (@CriticalOpsGame) May 26, 2020
we stop our review from here, in case you need any game that you seem not to get the download link or its given you difficulties in getting it to your mobile phone you can request for it view our telegram channel contact the admin and he will request or provide you with full tips base on the Android or iOS game