If you are familiar with or always stay tuned to different kinds of platforms for free browsing, you might have been seeing people selling the airtel unlimited free browsing cheat to some of their colleagues. That sounds somehow but we don't know why they engage themselves in such an act. Not to worry you know how to get it done for free on this article.
This airtel free browsing unlimited 2021 for may and June 2021 is somehow related to the airtel 500MB daily data plan that we shared earlier on this page or click here to see it and get or know what you need to know about the free browsing tips there. Let's just dive into the main part of this article.
How To Activate The Airtel Unlimited Free Browsing May/June 2021
Disclaimer: this article is just for education purposes only we are not in anyways responsible for any damage it might lead to. We just lead to educate people on what they don't know.
To get your airtel unlimited free browsing activate on your line.
Download the start VPN reloaded from here or get straight from google play store.
Open the VPN to make sure you have little data on your other sim.
That will be used to update the VPN tweak.
Your airtel sim must be on or should not have no airtime or data airtel 0.0k .
Now open the VPN once you've downloaded and installed it to your mobile smartphone.
Turn on your data connection click on the button labelled as None/direct.
Then find the update button and click on it. Once the tweak is updated.
Click on same button and find the tweak label as 🇳🇬NG Airtel Unlimited select it.
Switch your mobile network back to airtel and click on the connect or power button on the VPN.
Wait for it to connect, if it fails to connect just switch your data off and on it back.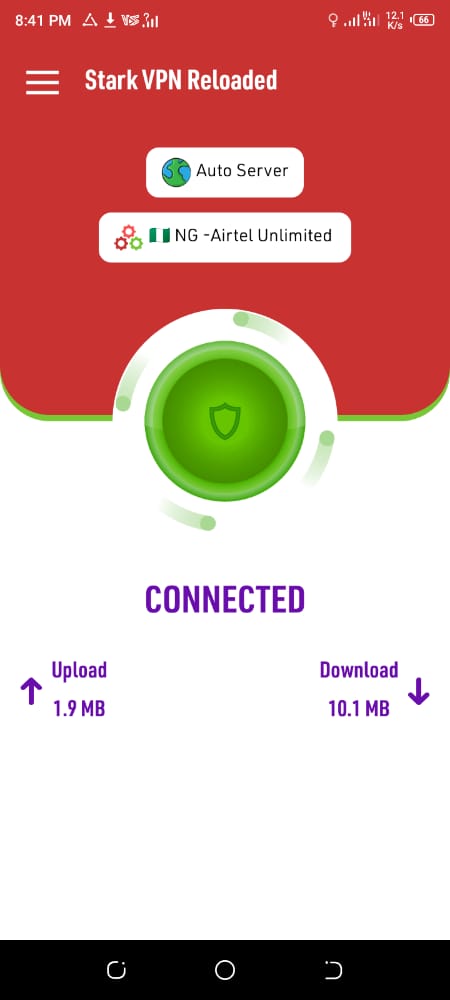 Then. It will connect. Once it is connected you can now start browsing unlimitedly with your phone. 
What You Need To know.
The tweak or free browsing cheat is free that does not require any airtime.
Server might be slow due to too much load on the VPN server.
Other unlimited tweaks for airtel, glo and 9mobile are also available with different ways to set it up.. Visit the main blog to get things working out.